College Fund for Homeless Teen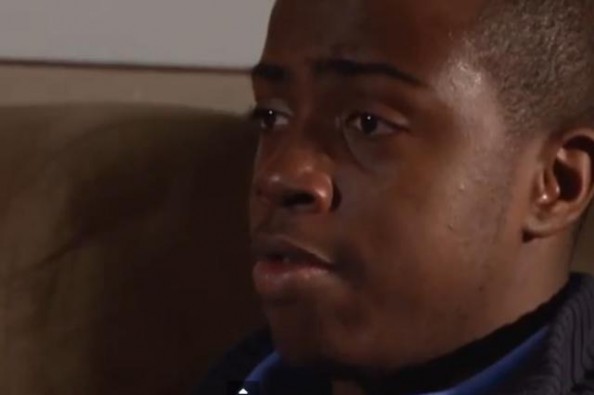 Hi everyone I just wanted to let you know that Kendal has turned 18 and will be receiving a check for 3,796.34 (gofundme.com takes out 5% of total upon withdrawal) within 7-10 business days to start his life. Thank you for all of the donations towards helping this promising young man get ahead.
Click Here to View News Article about Kendal
We come across viral inspiring stories on our newsfeeds everyday, we read them, we smile and we move on with our day.  Recently I read an article accompanied by a video about a homeless teen named Kendal Benjamin, who at 17 years old is wise beyond his years.  I moved on with my day, but Kendal lingered on my mind for the remainder of the weekend.  The article was titled, "Homeless teen refuses to give into labels," eloquently written by Meaghan Norman of WISTV.  The reason this story touched me was not out of pity, but because I was so inspired by this young man.  Kendal currently resides at Palmetto Place Children's Shelter with 19 other children.  I remember my own transition from highschool to college and how difficult it was to be "independent" and away from my family home.  I was not financially independent from my parents like many 18 years old are, but the pressures of being forced to have adult responsibilities while still being labeled as a child caused confusion and frustration.  I thought about Kendal and the trials he will have to face without the financial support that many young adults have while entering college life.  I decided that as a community it would be nice to come together and reward him for speaking out and being brave enough to tell his story.  This is not out of pity for Kendal, or to make him a "charity case" because he seems extremely capable on his own. This is simply being inspired and seeing how many people feel kindness and genorosity for a young, inspirational and motivated teenager who will surely make a mark in this world. 
Love and light,
Emily Wetzel
What is GoFundMe?

Fundraising made easy >>
CONTACT
LINK
POSTER
REPORT
Roshawn Brown
10 months ago
Christopher purvis
10 months ago
Preston Vanderfinch
10 months ago
Courtney Kerr
11 months ago
Everyone needs help getting started...keep faith in The Lord and he will bless you in all you do!
Janice Wetzel
11 months ago
Second time around. He's worth it. And so are you.
kelley kenny
11 months ago