A Little Help From My Friends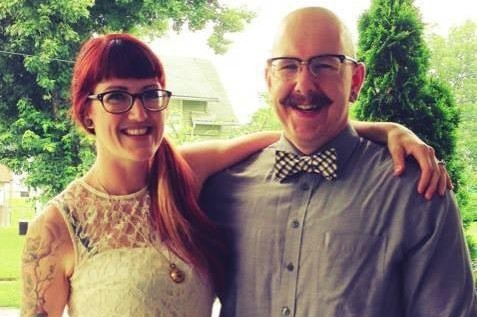 Life happens. Upon finishing my degree a lot of life has happened to me. I've married, had two children, and bought a house. I have a full-time job, but not the job that I dream of doing.There is a shadow looming over me. That shadow is student loan debt. My debt is not as great as some, yet it is not small either. The downward shift of the United States' economic system and the surging cost of raising a family and the cost of living has made the shadow of that debt start to darken and creep ever closer to overtaking me. I have a degree in education, but to fulfill my teaching requirement I need to complete my Master's Degree and teaching certification. Doing so is going to add even more to my school loan debt through the Draconian and predatory practices of the student loan system.
I am asking for just a little help. I also want to propose this as a little experiment. If I, with your help, can get 50,000 people to just donate one dollar, or 25,000 people to donate two dollars I can reach my goal of getting a large chunk of my student debt knocked out. One dollar, maybe two that is all I ask. That's the cost of a McDouble at McDonald's or skipping a coffee at Starbucks to help fund me and ultimately my family and their livelihood.
What is GoFundMe?

Fundraising made easy >>
CONTACT
LINK
POSTER
REPORT