The entire Roche family!  (Back row left to right) Matt, James, Mark, Cal, Paul  (Front row left to right) Meg, Catie, Pat, Nora, Mark, Rori, Ella, Colleen
Caitlyn Roche was a 29 year old young woman with severe disabilities.  She had Cerebral Palsy and an intractable seizure disorder.  Catie died suddenly on November 20, 2013. 
Catie had four brothers Mark, Paul, Matthew  and James.  She lived at home with her parents Mark and Pat, and her younger brother James.  Her older brothers are all married and on their own. Catie was also an aunt to three little nieces and a nephew.  James, age 20, attends The Catholic University of America, in Washington D.C.

Catie had a difficult life.  She was unable to care for herself and so required the assistance of others for all her needs.  Catie, however, had a beautiful spirit and she tried so hard to do all that she could throughout her life.  She took ballet, loved horseback riding and loved music, prayer and attending Church.  She brought her family and many others closer to the Lord from the time she was born.  Catie even brought her parents to Lourdes, France on two different occasions.  The first time was in 1984 when she was nine months old, and the second time, was in June of 2010.  On the second trip she also brought James along to help serve the sick there.  Catie was an integral part of her family and community and she was actively involved in both family and community activities.  She was a Master teacher and a sweet, gentle presence who exuded love. We miss her terribly and want to honor her and continue her legacy of love and joy which so inspired all who knew her to serve both God and those in need.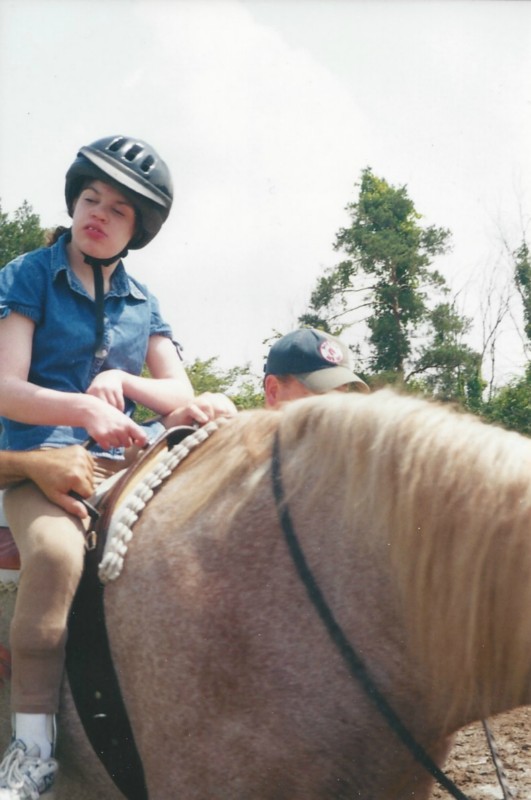 Catie horseback riding with her Physical Therapist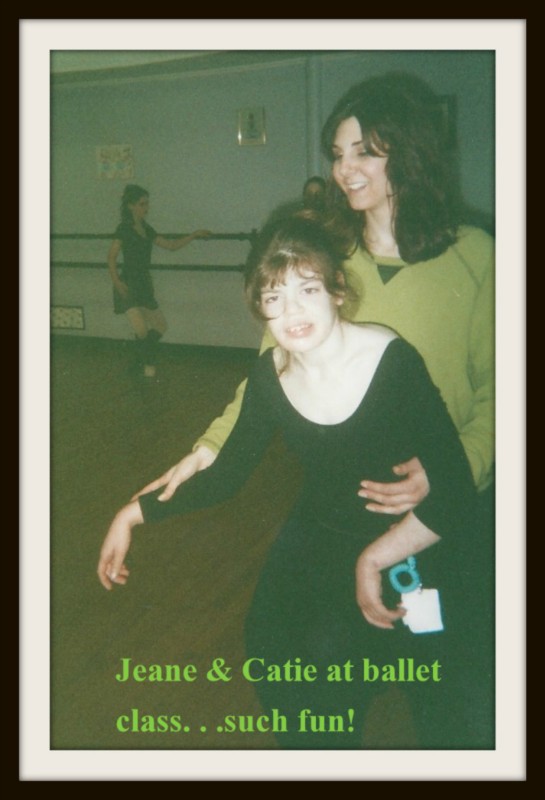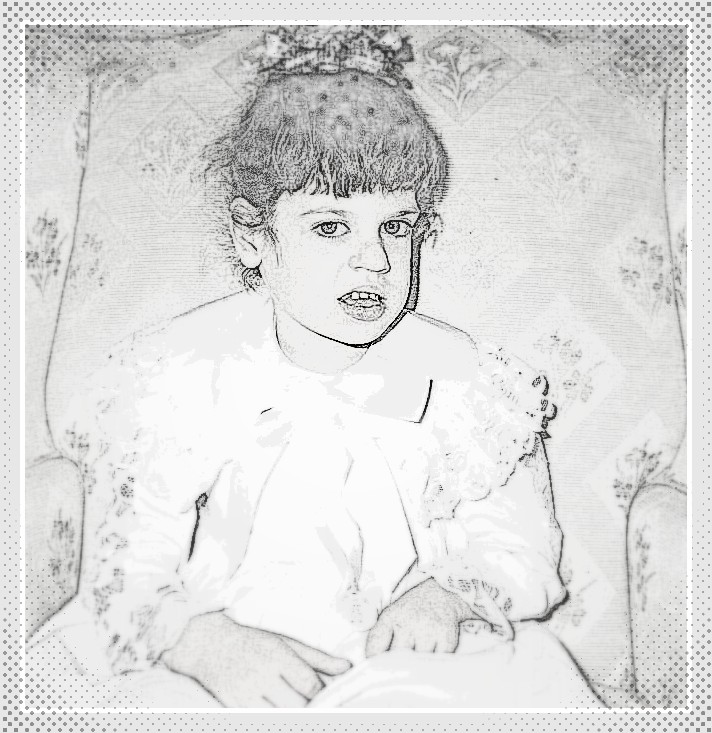 Catie on her First Communion Day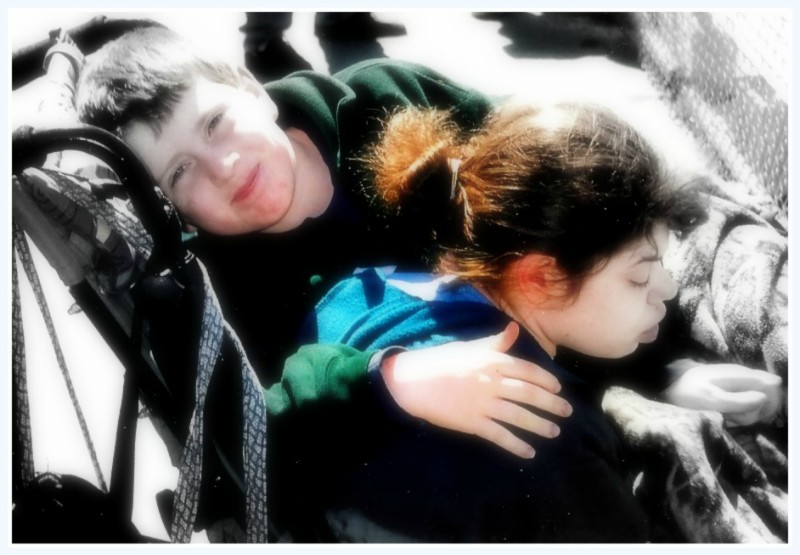 James assisting Catie as a little boy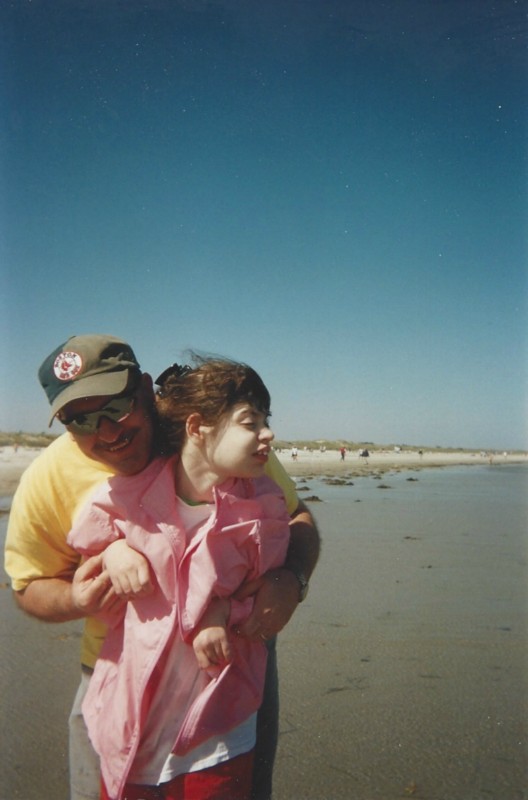 Catie and her Dad on vacation in Cape Cod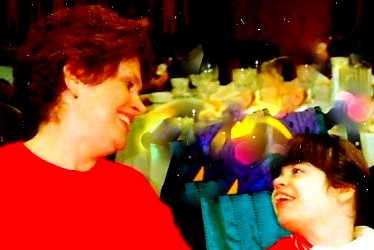 Catie and her Mom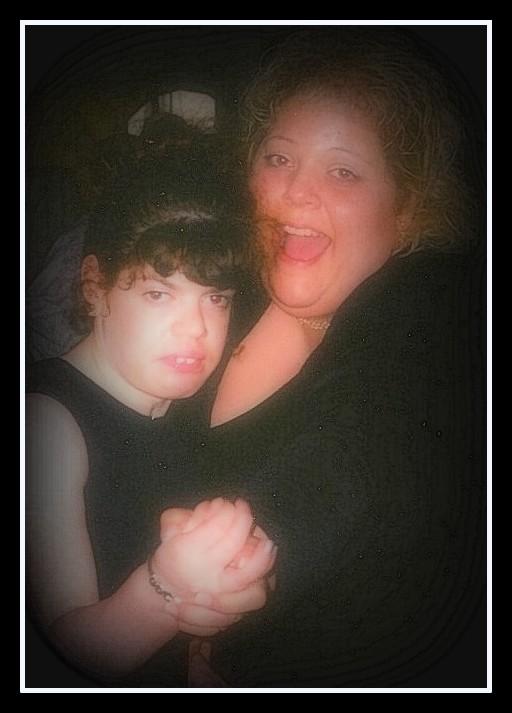 Catie and her nurse Paula dancing at a wedding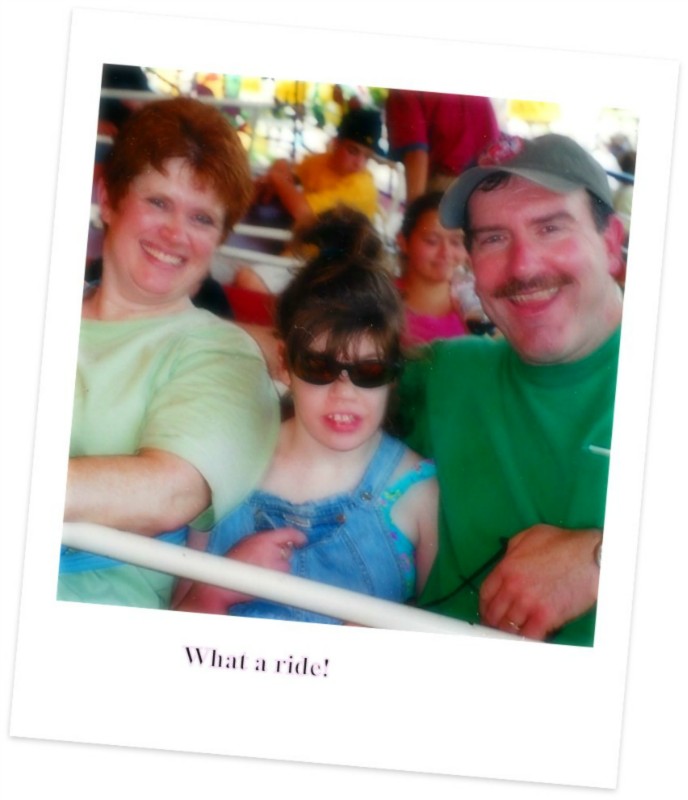 A fun day at an amusement park.  Oh how we miss that beautiful smile!

Last May James went on a university sponsored mission trip to Kingston, Jamaica.  While there he worked with the Missionaries of the Poor.  Part of his work was at Bethlehem House, a home for abandoned disabled children.  James was right at home in caring for these people for they were much like Catie.  He was also most impressed at the great care the disabled received at the hands of the Missionaries of the Poor.  Despite their humble means and limited resources they provide excellent, loving care, nutritious meals and a spotlessly clean envirnonment.  More importantly, each individual is loved and respected as a valued 'child of God'. The MOP rely on Divine Providence to supply them with the neccessary food, medecine, clothing, supplies, etc.  They rely on the generosity of ordinary folks like us.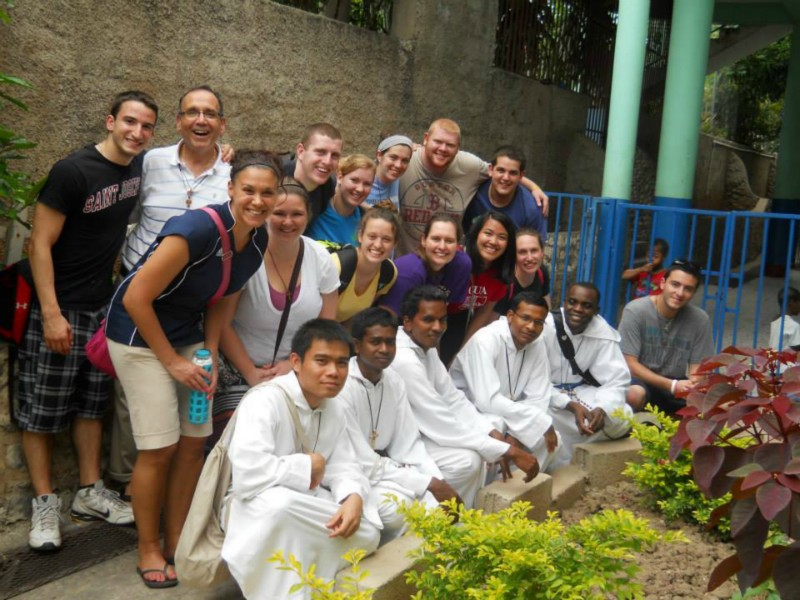 May 2013 Mission Trip:  Brother Jim Moore OFM, (Second from left back row) leader of the mission trip, James is just to the right of Br. Jim, the rest of the Catholic University of America team and the Missionaries of the Poor in front row.  

When Catie died unexpectantly in November, the Roche's decided to put their grief and lessons learned from Catie to good use by setting up a Memorial Fund that would honor her by serving those who struggle physically, cognitively and medically much as she did, and even more so, because of their dire poverty and lack of family love and support.  Their goal is to raise $29,000.00 - $1000.00 for each year of her precious life.  So far they have raised $15,000.00 from the generosity of family and friends.  Please help the Roches reach their goal.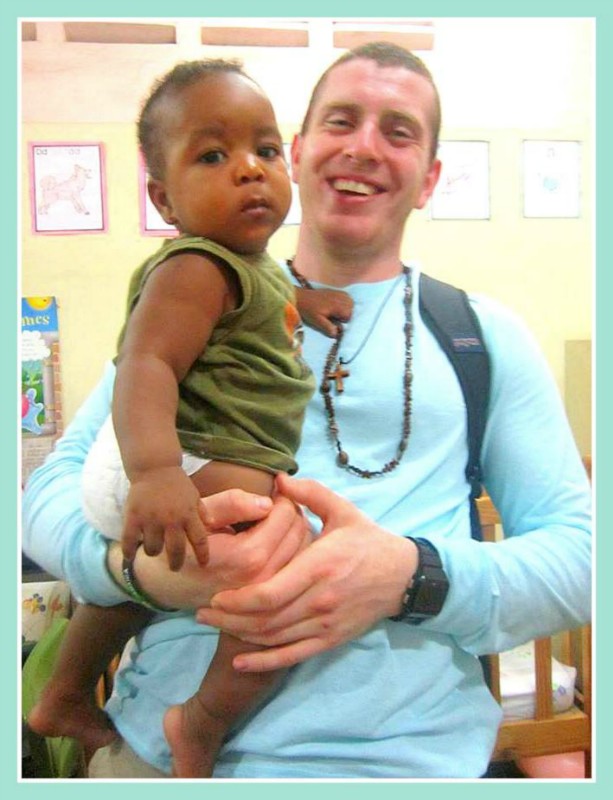 James at work with a baby helped by The Missionaries of the   Poor in Kingston, Jamaica in May of 2013.