Pregnant teacher's breast cancer battle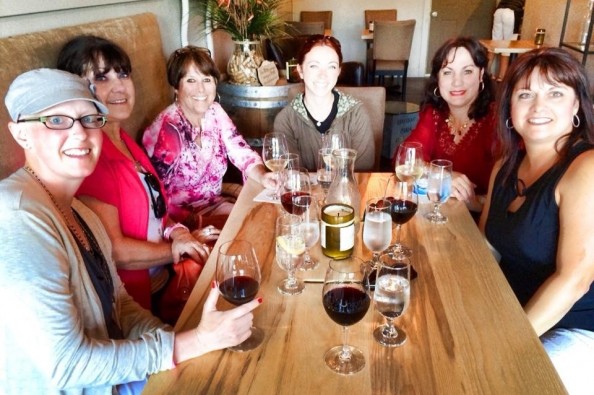 Good news this evening! Briana's oncologist said things went well and they will know more after the 3 lymph nodes that were removed are tested. Overall her doctor is very optimistic. Plastic surgeon also said things went great. The power of all your prayers is a wonderful thing! Thank you so much.
At the age of just 32 and 16 weeks pregnant with her second baby girl, Briana Dannen was diagnosed with an aggressive form of breast cancer on October 14, 2013.  The words she used to describe her and her husband's reaction were "shocked and devastated".

Four months and 6 chemo treatments later, Briana is being induced to deliver her healthy baby girl early on March 10 so she can move on to a stronger chemo drug that she is unable to take while pregnant.  All who know her are humbled by her strength and amazing attitude.  She is a high school teacher in our small town in Oregon and strong in her Catholic faith.  She is taking her cancer on face to face, determined to defeat it, but the exhaustion is indescribable, the nausea and fatigue from chemo sometimes overwhelming.  She is long since out of sick days and still has a long road ahead.

What will your donation go toward?  Everything from co-payments and anti-nausea drugs to diapers, wipes and baby formula as she will not be able to breast feed, much to her disappointment.  It will help them purchase a double video monitor, one for each baby girl, so on those days when she can't even lift her head off the pillow, she can at least watch their little movements and be invigorated by the two little lives she helped create.  To purchase a double stroller for the girls, to simply help make ends meet when the sick days are too many to count and the bills keep coming.

On behalf of the Dannen and Braxmeyer families and all who know and love and are supporting Brian, Briana and their girls in any way we can, we thank you for your consideration and any donation you make to this fund.
What is GoFundMe?

Fundraising made easy >>
CONTACT
LINK
POSTER
REPORT
Continuing to send Best Wishes to you and your family!
Mike and Cathy Grossfeld
1 month ago
You will beat this and have a wonderful life with your family.
Rocket Fizz Beaverton
2 months ago
Your story has touched our hearts as well as the whole community. We have a giving jar in our store and in the month of April our customers donated $205 to help you beat this thing. We are all pulling for you!! Continued prayers for a full recovery! Kristin Allen & Lori Joel Co-owners of Rocket Fizz @ Progress Ridge
Tascha Gamroth
3 months ago
Hang in there an you WILL prevail?
You can do this sister. I'm a survivor (stage 4). I am healthy and happy. You are too. Enjoy your new baby. Stay positive. I'm sending you love, light, positivity and prayers. God bless you
Aaron Whaley
3 months ago
Good luck with your battle!