Briana Valle & Mother Alicia Guerrero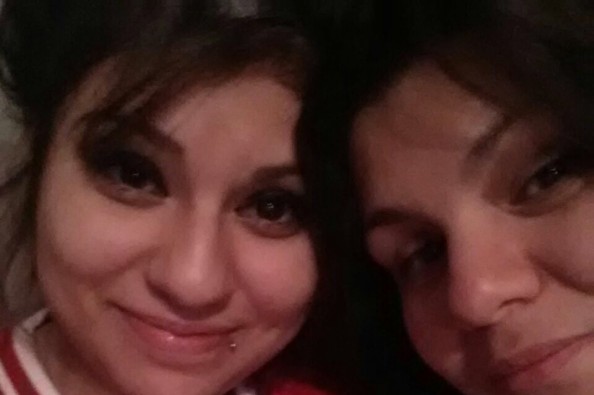 A couple updates! I just want to remind everyone that tomorrow is the wake of Briana Valle and would like everyone to show as much support as they can for her mother and family as the next 2 days are going to be the hardest days of their lives!! Also I want to let everyone know that our other fundraiser is coming along very well and if you have any items to donate for this please get in contact with me ASAP. It will be in March 2nd 2014 from 3-6pm at Stone City Saloon in Romeoville il. We are still in need of gift cards baking goods and any other items to fill and make baskets with. We are having a Chinese auction a 50/50 and also a silent auction we are looking for bigger items like TVs or laptops or anything of nature that will go for the silent auction. Last but not least I again want to thank everyone for all that you have done in helping me make this happen for this beautiful family!! I cannot express how much gratitude I and the family have for all your help and donations to them! I must say you all ROCK!! Thank you all so much again!! Hope to see you all at the fundraiser also hope to see as many that can make it to the wake for support for the family! Thanks again!! :)
Hello everyone I've set up this fund for Our 15yr old RHS Student Briana Valle and her Mother. They were both tragically shot yesterday morning. Please, let's get together and help her and her mom in this very sad time of need, for medical costs and other costs incurred by this tragedy! Let's do all that we can as a great village and help this family out!! Thank you SO much.
What is GoFundMe?

Fundraising made easy >>
CONTACT
LINK
POSTER
REPORT
Jennifer Saenz-Christy
9 months ago
..our hearts go out to the family..
Shirley Lassiter
9 months ago
Danielle Gerrity
9 months ago
We are so sorry your family has to go through this. Healing thoughts and prayers to your family.
vijayal gopal
9 months ago
Spanish Classes
9 months ago
We are very sorry for your loss.
Meineke Car Care Romeoville
9 months ago
Our heart and prayers go out to your family during this difficult time. May God bring peace and comfort to you. We are so very sorry for your loss.