1st & now 2nd treatments for Maddie jo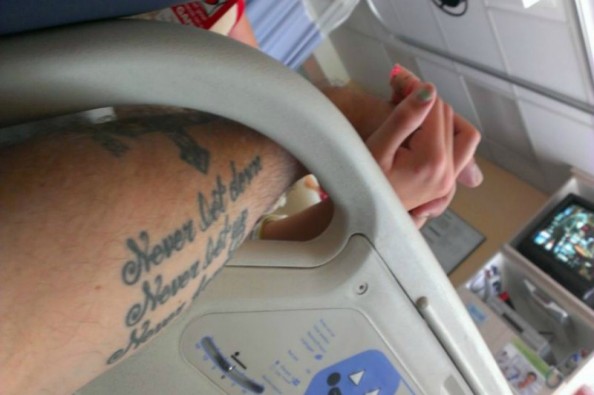 Asking for alot of prayers tonight, she has been getting progresivley worse for over a week now and today the 1 sign the doctors told us to watch for more than any has showed up. Please I beg you all for prayers tonight for my little girl. She needs them now more than ever before! Please Please say a prayer for God to lay his hands on her, it dose not need to be for a cure just for her to be better. I beg you all just 1 prayer!!!!
I didnt look for the whole amount but now realize I have to the 1 treatment is $16k doc is $2400.00 and all the other follow up visits cost are just unreal and with me not being able to work since she got sick everything is behind. My daughter Madison ( Maddie Jo ) was a normal happy 15 year old this summer she made the Cheerleading team and the volleyball team and was all ready for school to start. Then on August 26,2013 she started have seizure like events, up to 30 a day and also regression in her mind of what age she was, she will act like a 5-6 year old and not know where she is or who she is. We went to different doctors and hospitals trying to find out what was going on. Finally 2 ped's doctors tested her for PANDAS Pediatric Autoimmune Neuropsychiatric Disorders Associated with Streptococcal infections. It is caused by a strep virus that makes her autoimmune reaction to GABS infection produce antibodies that continue to interfere with Basil Ganglia function causeing symptom exacebations. Onsets can be OCD meuropsychiatric symptoms, sensory or motor abnormalities. The antibodies in her blood are attacking her brain and causeing neuropsychatric conditions. In normal words, she has events 10-25 times a day (they are just like a full on seizure) she will act like a 5-6 year old. The longer this goes on the more danger of the brain damage being permanent. She was a straight ''A'' student full of life and now she is living in a bubble for lack of a better term. She has to have this IVIG and the cost is (and has to be paid up front as her regular visits have been) $16,000.00 per treatment we are praying she will only need 1 My wife has insurance through her work but it dosent cover Autoimmune disease's or P.A.N.D.A.S. because its still in research and has not been recognized every where yet. With the doctor visits at $500.00 per hour and all the hospital bills and other doctors we have lost all our savings, maxed all credit cards and I have sold all my collectables we have exhausted all avenues. I am self employed and have not been able to work since she got sick because I am her care giver. She needs 24/7 care. I am a former firefighter and EMT so it is easier for me to take care of her with my background. The Doctor is in Chicago and he has her on strong antibiotics for 2 weeks and then steroids for 1 week to build up her strength for the treatment. It takes 2 days, 1st day is 7 hours and the 2 day is 6-7 hours long. Basicly the replace her blood with blood that has had certain anti bodies removed. That way they will stop eating at her brain. IF THIS IS NOT DONE NOW SHE WILL HAVE PERMANENT BRAIN DAMAGE. She is on the edge of adolesonce and after that the treatment wont be affective. I just want my little girl to have a normal life again and be able to enjoy things we all take for granted. This has taken a huge toll on our family mentally, physically and financially. She has a twin who's life has been turned up side down also she worries about Maddie jo and also about if this could happen to her also. Please help any way you can. This is the most embarrassing thing I have ever had to do, but I have to swallow my pride and get my little girl healthy. We have so many more med bill's that have taken us down but this is a treatment she needs the most and I will find a way out of our other problems, If you cant donate please say a prayer for her for we need them also. She is on Face book in ''get well soon Maddie jo''. Thank you God Bless!
What is GoFundMe?

Fundraising made easy >>
CONTACT
LINK
POSTER
REPORT
Calvary Baptist Church
16 days ago
My heart goes out to your family. Keep believing God is with you through this horrible journey. God Bless
Calvary Baptist Church
1 month ago
Thank you to Dr. Sandi Klempner and the Webberville Animal Clinic for raising these funds for Maddie!
Calvary Baptist Church
2 months ago
This gift is from the children at Vacation Bible School. Maddie and Allie were always great to have at VBS as kids and as volunteers we decided to make "Money for Maddie" our offering project this year.
Calvary Baptist Church
4 months ago
scott diederich
4 months ago