Help Steve "12th Man" Pine & daughter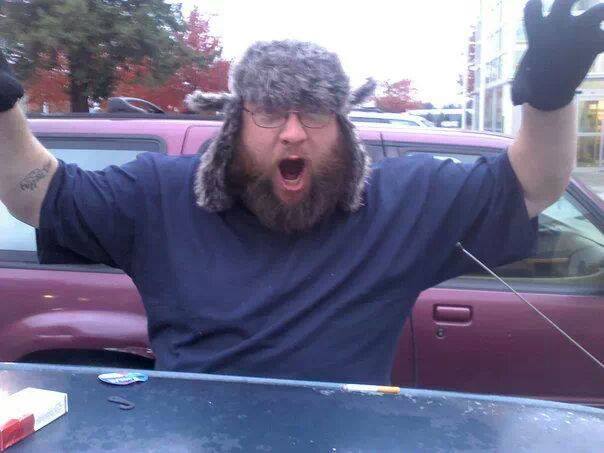 Raised: $855.00
Goal: $8,000.00
Created by
Steve Pine
484 Friends
Contact
Embed
Created by Steve Pine on January 26, 2014
As many of you know on Sunday January 19, 2014 around 2:45pm Steven went into full cardiac arrest and was given CPR by his family until the paramedics arrived. After they arrived the emergency personals took over doing CPR and had to shock his heart three or four times to get a heart rate. While doing CPR they tried to incubate him but wasn't successful because of his narrow throat. Once they got to the ER the doctor that was taking care of Steven was able to get the tracheal intubation tube in right away and was able to get his oxygen back into normal range. But the doctor stated his throat was so narrow for a guy his size and is smaller then most kids is the reason why the emergency personals had trouble getting it in so Steven's brain and organs went without oxygen for around 20 minute's if not a little longer. Do to the lack of oxygen for that 20 minutes his brain swelled and his liver and kidneys started to show signs of them failing. So to revise the damage to his kidneys and liver they did a treatment called a "Therapeutic hypothermia" that cools his body temperature down to 32.0-34.0 degrees. They did this for 24 hours and then after the 24 hours they slowly reheated his body 0.03 degrees per hour until his body was at its normal temperature. After his body was warmed they redid his blood work and thankfully his liver and kidneys showed no more signs of damage and was back to working they way they should be working. Days have passed by and we know Steven is still here because he's a fighter and is going to fight with everything he has to pull through this and to recover. He still hasn't woken up since the day he went into the cardiac arrest but it can take sometime for someone to heal and recover from this. On January 30 when we walked into his room they had his breathing machine off and he was breathing on his own for about 2 hours the nurses said. After the 2 hours his body got really weak and was worn out and so they turned the breathing machine back on. But we were so happy to see that he was breathing on his own. On Friday January 31,2014 Steven went into surgery to have a tracheostomy done. This is when they make a small cut in his throat to insert the tube to assist him in breathing since he will need help with breathing. Next step with be to have a feeding tube put in so he can get the nutrition he needs until he can eat on his own. He has a long road of recovery and we will all be by his side to help him with every step of the way until he can do it by himself. Although Steven has medical through the state and most of everything is covered that he may have to have but there is some things his insurance will not cover and we want to make sure we can get whatever it maybe to help him recover from this. Steven hasn't had much income since an early age when he was placed on SSD at the age of 26 after suffering a massive heart attack. He also has a daughter that is 15yrs old and doesn't live here in Vancouver, WA anymore and is living in Newport, WA with her mother and we want to make sure we can help her out with plane tickets to get here to visit her dad whenever she would like to. As we know Shelby is Stevens world and the best medication in this world for Steven would to have Shelby here to root him on whenever its possible. Thank you all for the support you have given to Steven and the family since this has happened. It has been totally unbelievable the amount of love you have shown all of them by sending prayers, blessings, dinners, visiting and whatever it may have been it hasn't gone unnoticed to any one of us.
Recent Donations (14)
$855 raised by 14 people in 2 months.
$20.00
Matt Jacobs
2 months ago
$200.00
suzanne coon
2 months ago
$5.00
Kate & Jax Quinn
2 months ago
Steve buddy we're still praying for you and praying you're resting well. Rest well our friend.
$50.00
Jen Webb
2 months ago
Never met you Steve, but you were a friend to my cousin Crystal and your brother's precious words melted my heart. Godspeed in your journey to the other side. May your family find comfort.
$100.00
dawn dennis
2 months ago
$100.00
Joseph Gentry
2 months ago
$25.00
Mike & Laurie May
2 months ago
Thinking of all of you and praying for comfort and peace to be with you.
$100.00
Anonymous
2 months ago
$100.00
Sarah Anderson
2 months ago
Always love those hugs of yours. Get well soon!!
$20.00
Aimee
2 months ago
1-10 of 14 donations
Next