Lost Home and All Belongings in Fire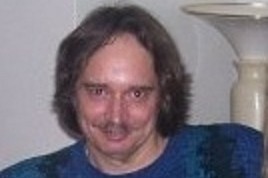 One more hour and I will be collecting the donations. If you want to donate, here is your chance!!!
My Father has been through so much in life and the only thing he had left went up in flames last Friday. About 25 years ago my father welcomed his second daughter into this world, and had her taken away in a house fire about 2 years later. A few years after that he was in a major accident on a motorcycle that put him in a coma for 6 months and left him permanently disabled. Due to the accident he now has hearing problems, vision problems, vocal problems (due to the traecheotomy), and has trouble walking. A few years ago he was at home sleeping in his bed when 3 men broke into his house and beat him and his cousin (who was staying with him at the time) with a metal pipe and left them both for dead
http://www.toledonewsnow.com/global/story.asp?s=9924260
. Both of them survived and had to have major medical procedures done to keep them alive. After he was released from the hospital he went back to his house and his family assisted him with getting an alarm system and a watch dog. Friday in the middle of the night the dog woke him up and dragged him out of his burning bedroom to safety. The abandoned house next door had homeless people living in it that started a fire in the attic. The fire spread to my fathers house and burned it to the ground. His whole life was there and now it is gone. I'm asking that, if you can, donate a little money that I can give to him to help start a new life. Anything will help...Thank you.
What is GoFundMe?

Fundraising made easy >>
CONTACT
LINK
POSTER
REPORT
CATHY THOMAS
13 months ago
Troy & Shannon Anger
14 months ago
Prayers for Joe!
Kelly Bitter
14 months ago
Carol & John Marckel
14 months ago
Prayers go out to Joe as he gets his life together. We love you.
Greg Marckel
14 months ago
shelly marckel
14 months ago