Xavier Tarrand MISSING PERSON CAMPAIGN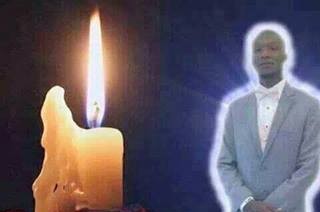 Raised: $1,450.00
Goal: $3,000.00
Created by
Wanda Tarrand
1623 Friends
Contact
Embed
Updated posted by Wanda Tarrand 8 days ago
Nuna and I would like to say a HUGE Thank you to...
Created by Wanda Tarrand on January 20, 2014
HELP US BRING THIS MISSING PERSON HOME

Xavier Tarrand a.k.a. Dudda is MISSING.

"He is the son of a worried mother and grandmother as well as a
host of loving family and friends who dearly miss him.

He has been missing since 01/15/2014. We are seeking to RAISE funds to provide a REWARD to the ONE PERSON that will provide the information and/or tip that will help US bring him safely home!Anything you can do to assist is greatly appreciated! **PLEASE CALL CRIMELINE AT:  1-800-423-TIPS (8477)**  
Recent Donations (27)
$1,450 raised by 27 people in 1 month.
$170.00
Anonymous
5 days ago
$100.00
Kalup Linzy
5 days ago
$50.00
Joy Williams
8 days ago
$50.00
Kimberly Hudson
11 days ago
$25.00
Khalia Graham
14 days ago
$5.00
landell green
20 days ago
Help bring my cousin home
$50.00
Anonymous
20 days ago
$50.00
Phaedra McKinnon
22 days ago
Bring him home, LORD! Love you, Wanda-Faye!!!
$50.00
Anonymous
23 days ago
$35.00
Nicholas and CeCe
1 month ago
We love you and are praying too!
1-10 of 27 donations
Next