Medical Mission to Ecuador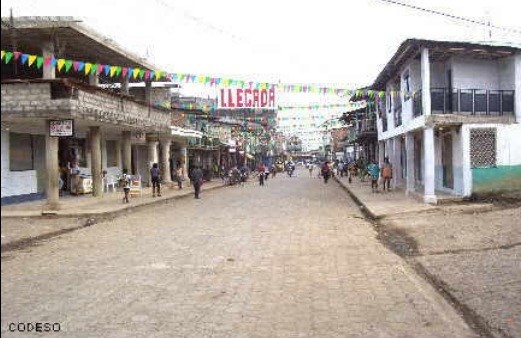 From now until the time we leave, any donation will be made for the group. Funds have been tight this year so all is welcomed! Please join myself and the group to raise funds for the San Lorenzo Clinic in Ecuador. We will be there in less than a month!!!
Global Health Initiative is a group of IPFW students that seeks to address global concerns in the unequal distribution of healthcare among those living in poverty, both around the world and in our own community. We hope to educate students on global health issues and demonstrate the multidimensional aspects of these problems through presentations, and discussions that involve students, professors, and community members. We as a group hope to involve students in global health initiatives by volunteering locally and by supporting clinics fighting healthcare disparities in other parts of the world by collecting needed supplies. We also hope to provide students interested in pursuing a career in the health and human service field with the opportunity to participate in a cross-cultural experience in a medical setting. In 2012, eight Global Health Initiative students traveled to San Lorenzo, Ecuador for a medical/humanitarian trip. Dr. Jane Weaver, a board certified general surgeon and Fort Wayne native, hosted this trip at the San Lorenzo Health Clinic. While at the clinic, the students assisted in building projects and were able to shadow and assist in surgeries. The trip was once again made possible in the spring of 2013 for ten students. To date, ten new students will be traveling to San Lorenzo, Ecuador in the spring of 2014.LAMB organization
What is GoFundMe?

Fundraising made easy >>
CONTACT
LINK
POSTER
REPORT
James Raudales
13 months ago
SILVER LEVEL
Keersten Nichols
13 months ago
SILVER LEVEL
Jennifer Vitatoe
13 months ago
SILVER LEVEL
Marissa Myrice
13 months ago
I just want you to meet your goal! I am so proud to call you my sister. You inspire me by your work and your heart every single day. I can't wait to hear all about your experience. So glad that God has brought you to this! Love you Sissy! Marissa and Logan
John and Jessica Wagel
13 months ago
GOLD LEVEL
Traci Brubaker
13 months ago
Love you!!
Cassie Wieckert
13 months ago
GOLD LEVEL
Carol Gordy
14 months ago