Alyssa Jarome Special Needs Tricycle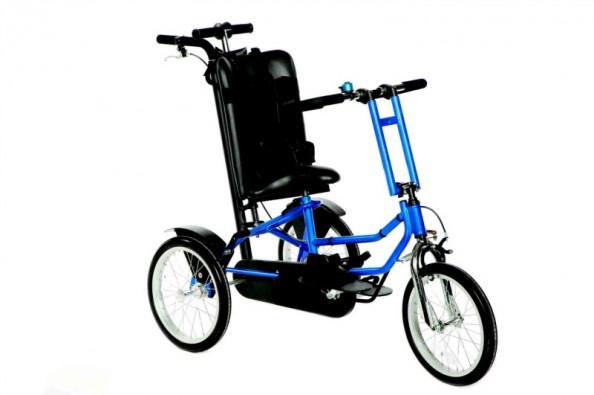 Latest: This Friday, February 7th, Alyssa will be getting measured for her new bike!! I am super excited about getting her a new bike and I am so appreciative of all who have helped!! Thank you once again!!

On January 15, 2014, my daughter's special needs adaptive tricycle by Freedom Concepts was stolen from our garage. Alyssa loves her bike and rides it to and from school several times a week. She rides it to the park and it is the only way in which is is able to have a sense of fredom. Any money raised will be used towards the purchase of a new tricycle for her. I thank you for all of your kindness.
UPDATE: I have received word from Jamie, a representative from www.suzyfoundation.com. She has informed me that the Suzy Foundation would like to purchase a bike for Alyssa!! We are extremely thrilled at this and have a meeting to get Alyssa measured for her bike. Thank you everyone for your support. All funds raised so far and any more that get added with go directly to them to help pay for it. I am extremely greatful for each and every response, donation, and word of encouragement.
-Shari Yares, Alyssa's mom


What is GoFundMe?

Fundraising made easy >>
CONTACT
LINK
POSTER
REPORT
Shari, you, Dustin, Alyssa, and the baby are a wonderful family. I'm so sorry that Alyssa's special tricycle was stolen. I'm happy to know that she'll soon have a new one!
Joe Tomaselli
10 months ago
Alicia and sue labelle
10 months ago
I'm glad to know things are getting better.
Zachary Lucas
10 months ago
Wesley Evans
10 months ago
Michael Yares
10 months ago
Hope you guys find her bike! If not here's a little help.
Melani Medina
10 months ago
It made me so angry when I first read your story how someone can just go into your house and take what's not theirs. I'm now joyed to see the community pull together to help with your daughters need. God bless!