Be the first to like this update
I just realized it has been awhile since I updated. Again thanks to all who have supported our cause. Since I last updated, Towards the end of the school year Xena attended school a couple times and went on a field trip with Christine's class. Even came to the field day on the last day of school. Since then she came home for the summer for a break and we really enjoyed having her home. However the vacation didn't come without a price, Xena, learned a few "bad" habits. The other side of the coin was we weren't to sure where Christine was going to be going to school, once that was all settled and the school year began, Xena went back into training on September 9. She hasn't yet gotten back to the school, but should be going in soon. She did come and ride the bus one day with me, and attended one of Christine's soccer games.
For the moment that is where we are, I will try and remember to update in a couple weeks. Again thank you all.
Christine started having seizures in 2009. She was eventually diagnosed as having complex partial (focal) seizures, meaning the electrical activity remained in a limited area of the brain. Sometimes, though, it evolves to affect the entire brain.
Christine's form of epilepsy prevents her from remembering she had a seizure. Because of this, Christine denies having seizures,
It's all been a journey to find out what was causing her epilepsy. We went from pediatrician to neurologist to endocrinologist to geneticist. It turned out to be a genetic problem with one of her chromosomes.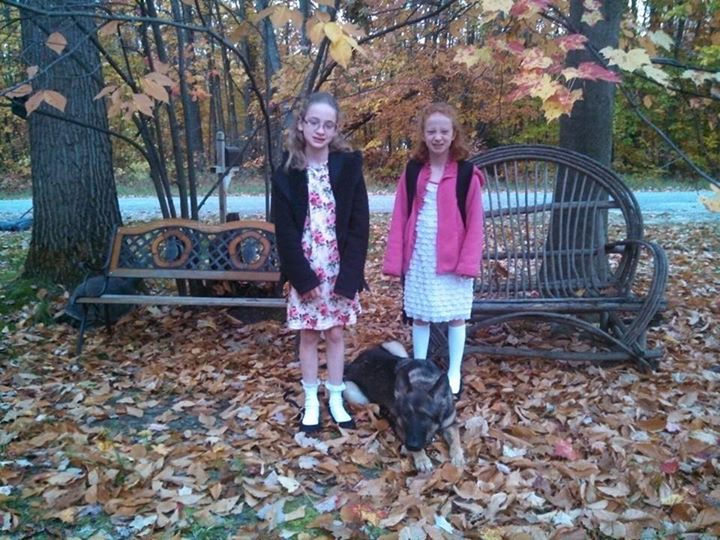 Through the long period of testing, it was unclear if doctors would ever find a way to control Christine's seizures. Aware of service dogs that could detect and alert for seizures, I decided to purchase a dog for Christine.
Seizure dog training takes several years and the average cost of training runs close to $25,000 or more. I have received help from the local Lions Club and other individuals to start Xena's training, but now it is time to step it up and go for the final chapter, which is the largest cost.
This school year has been a challenge for Christine, she has had a seizure in school once a week since the beginning of school. Imagine the disruption caused by this not only to Christine but to her teacher, class and school. They have a well laid out plan for handling things when this happens, but imagine how much better it will be for all when I get Xena certified.
Xena already senses when there is something wrong, with the training she will be taught to alert Christine and her teacher. This way they will be able to take Christine to a safe quite place and wait it out.thereby not disrupting class.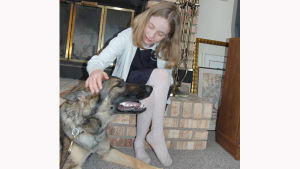 Thank you for listening to our story and thank-you for any help to can give to help us get Xena certified as a seizure alert dog.
The Cole's
For more information on epilepsy here is a link you might find informational
http://www.facebook.com/l.php?u=http%3A%2F%2Fwww.epilepsy.com%2Fepilepsy%2Ftypes_seizures&h=cAQGzGBVR