Be the first to like this update
As we near the end of another glorious year, We would like to send out a HUGE Thank You to all who have supported us. In a multitude of ways, you the fabulous folk of our wider community have helped to keep The Langford Store alive and vibrant. From monetary donations, to windows and guttering. To spreading the love of all things old and beautiful. To letting us know how much you care about this iconic piece of NZ history. This is your history as much as ours. It is a joy and a pleasure to be able to care for it; for you & our children, and our children's children.
From the bottom of our heart's to the top
We thank you with all our LOVE.
xox Sukhita & Will xox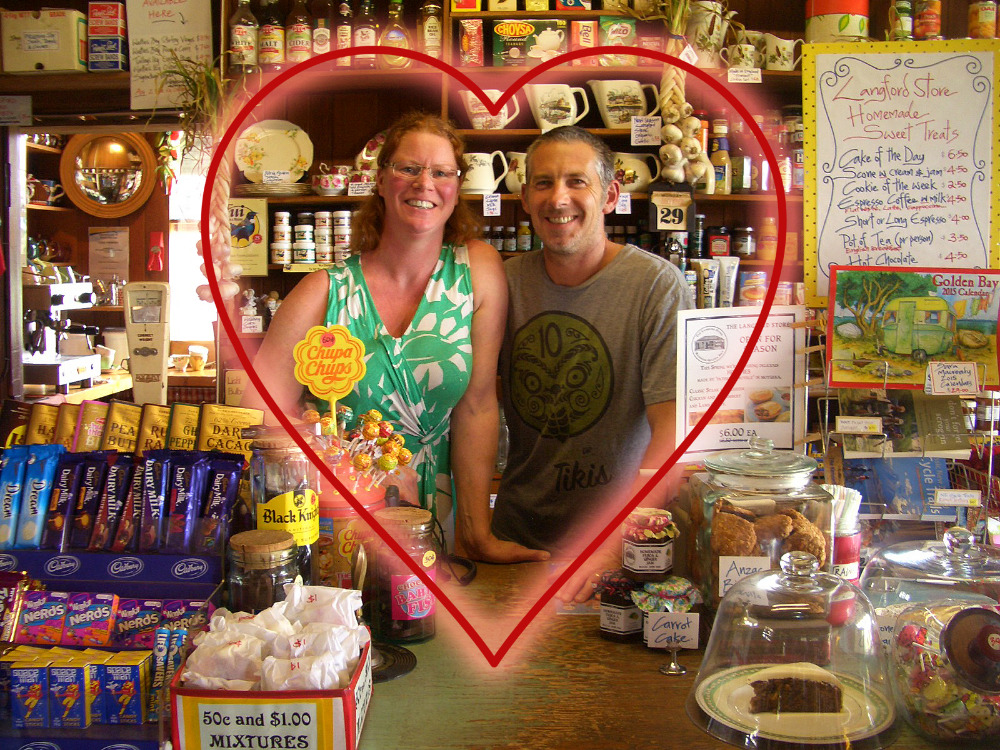 The Historic Langford Store and Post Office was built by my great grandfather in 1928. It is a highly treasured New Zealand icon.
General Stores serviced all our local communities until supermarkets were introduced which saw the decline in local stores world-wide. We took over the care-taking of it in 2008 and have brought it back to a vibrant life with the addition of tea in fine bone china and sensational homemade sweet treats. We turned the storeroom into an Art Gallery & Museum and it is enjoyed by many, particularly during the summer months as Golden Bay is a popular summer holiday destination.
Although we have managed to bring life back to the ole store, it has been a huge labor of love as we came here with pennies in our pocket and a heart full of love. We believe in bringing joy to all who pass through, reminding folk of the magic of a simpler, more honest way of life, when we greeted everyone as a potential friend.
The business has so far taking every penny of our savings and we have had to borrow each year to keep afloat. Now we are unable to borrow any more. With two preschoolers, a mortgage & full time business we are in challenging times. Meeting the shortfall of $15 000 per year will contribute to the preservation and continued running of this historic treasure over the next ten years.
We truly believe this is a vital piece of history that we are proud to be care-takers of. But we can't keep it going without the help of our wider global community. If you feel you can donate we would be forever grateful. If you are unable to, don't be shy, SHARE our story with your friends and loved ones.
We will honor your donation by creating a plaque to thank all our new FRIENDS OF THE LANGFORD STORE.
Spreading the love is what we do. xox
For more detailed information on The Langford Store please see our website -
http://www.langfordstore.co.nz/
OR Facebook Page -
https://www.facebook.com/pages/The-Langford-Store/340282322671652?ref=hl