Gloria's Angelitos de Michigan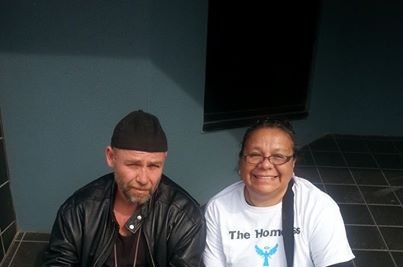 Help us, myself and all of our Angels to end homelessness in Battle Creek & surrounding areas by helping us fund this page to help our homeless community in the streets to bring them back to their families, find good paying jobs,  assist them into going into rehab, go back to school, temporary housing along with long term housing.

This is just the tip of the iceberg, the start of the Angels mission to help fight in an effort to embrace those lost souls and bring them back in to society.

I have personally seen all types of homelessness all over Michigan since I began this mission back in November 2013! I along with our volunteers, donors and sponsors have been able to make a  difference in the lives of so many since November to present.  I would like to continue this fight but I need all of the support I can obtain from my family, friends, co-workers, business partners, community.

"You are never so lost that your angels can not find you!"

Thank you to my homeless family that have graciously accepted me into their hearts and trusting me to accept our help!

If I can ask each and every one of my friends, family, co-workers & supporters to please to find it in their heart to donate $25.00 or $50.00 to help me reach this goal, it would be AWESOME! You are not only helping our homeless community but you are also helping me obtain this goal to get this done.  My goal is to get as many individuals off the street in 2014!

If you have any questions please contact me at 517-392-8001 or  email me at glomi2009@aol.com. 

God Bless!
What is GoFundMe?

Fundraising made easy >>
CONTACT
LINK
POSTER
REPORT
Connie DeLong
5 months ago
I'll be in B.C. this spring, hope to help out then
Gloria Mireles
5 months ago
Please help us fight the fight against homeless. Needing to raise funds for temporary housing for our recent community members from December. They are doing so great in their transition. They are one great group of ladies & gentlemen! They have made us so proud!
Charmin O'Neil
6 months ago
America can do better, thanks for grass rooting this
michele young
7 months ago
Chris Ashley
7 months ago
may God bless these people and provide for them.