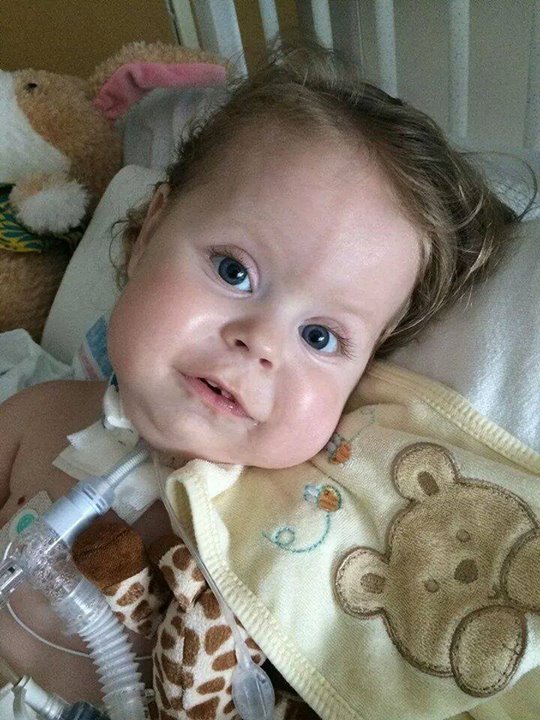 Baby RJ Facebook Page
Baby RJ- The Story

Last August, RJ was 2 months old and was diagnosed with a disorder called Spinal Muscular Atrophy Type 1 also called SMA. It is the #1 genetic killer in infants under the age of 2.  RJ is now 15 months old.

This disorder affects his voluntary muscles. Its like RJ is paralyzed but can still feel things. Can't move much, can't roll over, can't hold his head up. Can't even swallowing and breath very well. Rj has a trach and a feeding tube. You see RJ has type 1, the worst. This disease does not affect his mind, he is very smart and pays close attention to what is going on around him. RJ loves watching people, cartoons and ballons. 

If you want to check out RJ daily, you can go to his facebook page: Asking For Prayers for RJ Morelock as well as Twitter. Thank You in advance for your time and your donation, any help will be greatly appreciated and needed. If you are unable to contribute financially, we do understand, but please forward this onto your email contacts, your facebook, your twitter, etc... Every little effort is appreciated. 
Funding will be used to provide the best quality of life possible for my little RJ. We are looking to building him his own room cause he needs more space than we have as well as a bathroom to help bathe him. 
 
Love, Mom
Crystal Fitzgerald-Morelock