Help Jordan get to cincinnati!!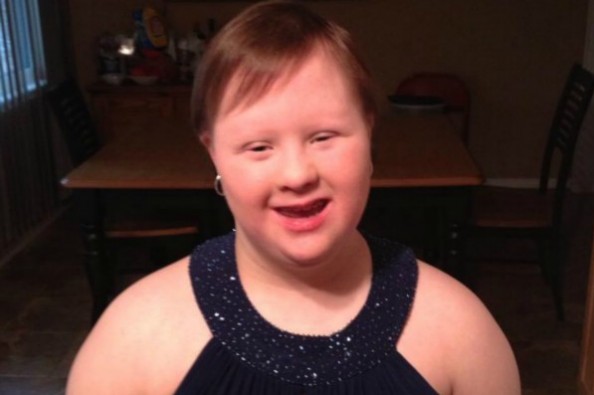 Raised: $4,643.00
Goal: $4,000.00
Created by
Andrea Alpert Rubin
636 Friends
Contact
Embed
Created by Andrea Alpert Rubin on December 12, 2013
Hi everyone. I am starting this page to help the Caira family. Most of you know Cheryl, but more of you know Jordan. Jordan is a bright and vibrant adorable teenager with down syndrome. As you know, there are many complications that go along with down syndrome. Jordan has needed many surgeries in the past and requires a new one. The new surgery requires Jordan to fly with her family to Cincinnati and have a complicated jaw surgery. The expenses to get there, are more than the family can handle and unfortunately for the Cairas, this is the only hospital to handle her case. All donations are so appreciated and of all people, Cheryl would be there for anyone of us to advocate for our children. Please find it in your hearts to make a donation of any amount to help Jordan and her family, get this procedure done and take the burden off of the family financially. Thank you in advance..
Recent Donations (86)
$4,643 raised by 86 people in 4 months.
$100.00
Chris Shaw
2 months ago
$25.00
Linda Miller
3 months ago
$25.00
Megan LaPlante
3 months ago
Love this girl to pieces! You make my world a brighter place. Good luck!
$25.00
Helen Slavid
3 months ago
We hope all goes smoothly!
$15.00
Heather Rotatori
3 months ago
$25.00
Kathy Larson Day
3 months ago
From Lindsay Reamer, Kathy Larson Day, Chris, Cameron and Chuck Day
$15.00
Sarah Grindeland
3 months ago
Good luck to the caira family and Jordan, you are all so kind!
$20.00
Ali Lie
3 months ago
$20.00
Christina DiConza
3 months ago
Good luck Jordan!
$50.00
Carolyn Limeri
3 months ago
1-10 of 86 donations
Next