April Mosley's Kidney Transplant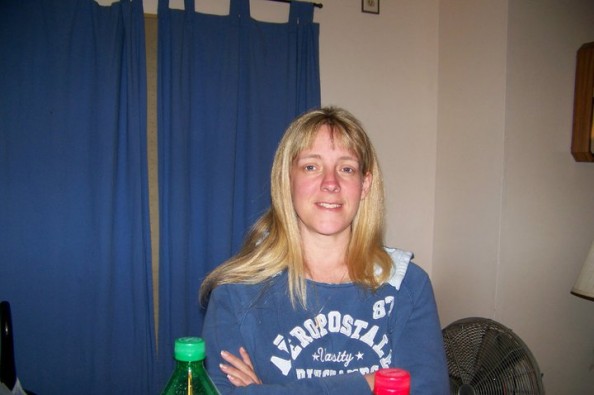 Hello everyone. Sorry for the lack of posts lately. This has been a really busy month. I just wanted to say that April had her MRA(mri) and it showed that she had a small brain aneurysm. They sent her back for a more detailed MRA on that section. The results came back showing that she DOES NOT have an aneurysm! Hooray! So we are still not sure where she stands on her transplant. I will keep everyone updated. Thanks again for your donations, prayers and kindness. Happy New Year!
My sister was diagnosed with Polycystic Kidney Disease when she was 3. When she was 14 years old, she developed high blood pressure from the effects of the disease. She is now 37 and she needs a kidney transplant. Her best friend, Katrina Troutman, always said she would give her a kidney if she ever needed it. Well after all the testing, it turns out that they are a match! So...here we are. They want to have the tranplant after the holidays. Well to be exact, Trina said she wanted to give April her kidney on Dec 27th. I'm not sure if the doctors are on board for that day but we'll see. April does have insurance but there are other costs and expenses that insurance doesn't cover. Please help support her and relieve the financial burden that she carries. Thank you so much!!
What is GoFundMe?

Fundraising made easy >>
CONTACT
LINK
POSTER
REPORT
Angela Stall
6 months ago (Monthly Donation)
Angela Stall
7 months ago (Monthly Donation)
Angela Stall
8 months ago (Monthly Donation)
Angela Stall
9 months ago (Monthly Donation)
Angela Stall
10 months ago (Monthly Donation)
Cheryl Yeager
11 months ago
April. I wish you all the luck in the world. You are a wonderful person and I'm so glad that you are able to get the transplant. Have a speedy recovery.
Angela Stall
11 months ago (Monthly Donation)
Angela Stall
12 months ago (Monthly Donation)
Angela Stall
13 months ago (Monthly Donation)
Angela Stall
14 months ago (Monthly Donation)