In 1994, Shari was in a near fatal auto accident. She lost everything her home, friends, self esteem, and self worth including her pets. Shari needed to retrain her brain, had to learn to walk and talk again. Then depression took over! Through the love of horses and self drive and determination she was able to slowly recover from PTSD and TBI Traumatic Brain Injury. To this day she is disabled suffers permanent nerve damage, severe headaches and is always in pain!.
Shari founded Healing With Horses a 501(c)3 non profit public charity which rescues unwanted and abandoned horses they are loved and trained then put to work as therapists to help people with disabilities. Her dream is to continue rescuing horses and helping all people in self recovery through horses. This is a very expensive goal. They are in need of fencing, grain, hay, farm equipment, vetting, farrier and so much more. This is such an unselfish goal! We are asking you to help Shari realize her dream by helping all others while she turned a negative into a positive for not just herself but others. She has had many surgeries and is extreme pain daily. We are asking everyone to take time out of their busy schedules and see through her eyes. To know the pain she goes through to help her with her dream and donate either to go fund me or send a check or go to our website at
www.healingwithhorsesct.org
Please help us help her rescuing horses and helping children and all people needing therapy. Thank you from our hearts!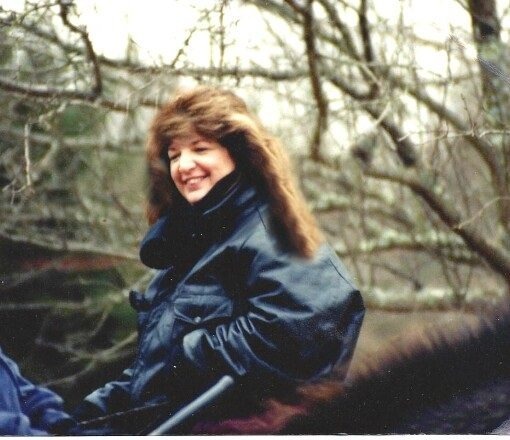 From the outside, Healing With Horses looks like little more than a dedicated equestrian's home. You might see children getting what look like simple riding lessons on one of our beloved horses. Hidden from casual view is the vital work that Wild Rose Horse Farm performs every day to reconnect at risk and developmentally disabled youth with themselves, their families, schools and communities.
The positive impact of Horses and animals on the human spirit have been well documented and the specific therapeutic effect on disabled persons from interacting with horses has spurred a number of venerable organizations. We classify equine assisted therapy as a positive effect on the lives of people with PTSD, TBI, ADD, Autism and more as indisputable.
Our campaign is called Domino's Healing Effect in honor of our beloved Domino Effect, our first therapeutic horse we lost on February 14, 2012.
Help us realize our vision of creating a cutting edge therapy facility by supporting our Campaign to upgrade our facilities and programs. With your support, Wild Rose Farm will be an incomparable community resource for families, a refuge for at risk children from negative and unhealthful influences, and one that allows disabled individuals to learn self-reliance.
We are unable to complete our facility makeover without YOUR HELP. Please Donate!
Our Domino's Healing Effect Campaign welcomes every level of individual and group donations to fund any of our facility needs we are identifying, from riding equipment, paddock upgrades, fencing, greeting rooms picnic and arts and craft areas, to a sensory trail.
Every donation will help us more effectively provide our equine assisted therapy programs.
Visit our website:
http://www.healingwithhorsesct.org
Contact Shari (860) 912-1557
Lee (860) 705-8168