Help me Sail to Antartica!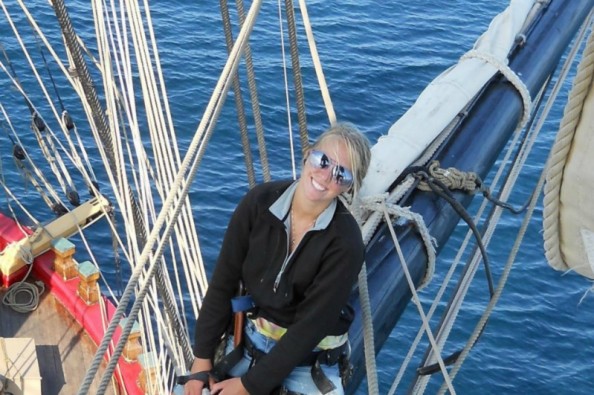 Wow! I'm 10% to my goal in one day! I never expected this. Thank you to everyone who's donated. I still have a long way to go, but it really gives me hope that this could actually happen!
I am raising money for my plane tickets to and from South America to get on a boat to Sail to Antarctica. It will be leaving from the Falkland islands, and I will depart the boat in Ushuaia. The boat is called Europa. It is a tall ship. I would be actively participating on a watch while we sail. This is an experience that can open minds and views, and I hope to be apart of this voyage. I am currently a Journalism student at Auburn University and I hope to do this during my christmas break. I will of course be keeping a blog and posting stories and pictures.To follow my blog click on this link:
http://sailawayfromhome.blogspot.com
To learn more about the voyage click on this link:
http://www.barkeuropa.com/en/destinations/127-scotia_arc_voyage
What is GoFundMe?

Fundraising made easy >>
CONTACT
LINK
POSTER
REPORT
BRONZE LEVEL
Paula Kreissler
14 months ago
Have fun!!!
BRONZE LEVEL
Doug Andrews
15 months ago
We pray for smooth seas and happy companions, and a safe trip home to those who love you.
BRONZE LEVEL
Lisa and Mason White
15 months ago
We are excited for you!
BRONZE LEVEL
Carol Greenberg
15 months ago
We wanted to join you tonight to wish you well on your adventure, but instead Joel and I will gladly take a post card from where the wind takes you! Godspeed Anna!
BRONZE LEVEL
Mary Swan Lamar
15 months ago
Bon Voyage !
BRONZE LEVEL
Sorry it's not much, but it's all I can afford right now. Good luck, lady! Show them what a real Bounty sailor looks like.
BRONZE LEVEL
mark seeley
16 months ago
"It isn't that life ashore is distasteful to me. But life at sea is better."
BRONZE LEVEL
Dave Scarangella
16 months ago
I'm donating so Chris Barksdale won't call me a tightass
Oliver York
16 months ago
This is for all the haters
Gerry O'Meara
16 months ago
I know how hard you have been working to be able to go on this trip. I can't offer much, but I hope it helps.