Brandon Kugler Car Accident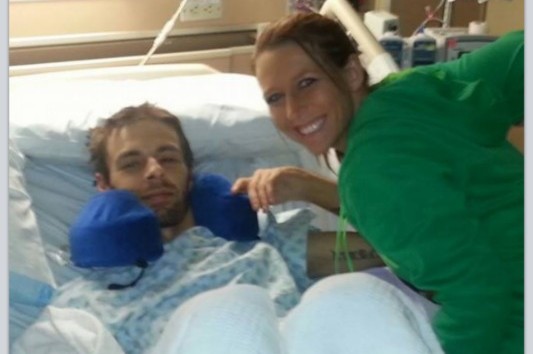 Raised: $431.00
Goal: $10,000.00
Created by
Dreama Lynn Lamantia
313 Friends
Contact
Embed
Created by Dreama Lynn Lamantia on November 18, 2013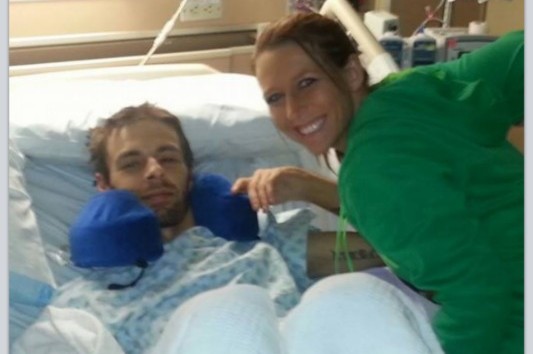 Brandon Kugler, Update Brandon has finally been moved back to his home town. He is now in a nursing home, due to the loss of oxygen going to his limbs Brandon will have to go back to Pittsburgh Hospital and have surgery to remove all toe's on right foot and the tops of 2-3 on his left foot. He will need prosthesis surgery, another reason we are asking for donations. Brandon will also need special shoes. We're hoping a few days after surgery he will return to nursing home. He is over all doing better and we are so grateful he is still here with us, all thanks going to our wonderful Father above and our Praying Angels (THANK YOU ALL SO MUCH) Brandon still needs a lot of prayers, his anxiety is very high, he's still in some pain and we are not sure if any other surgeries will be needed, Please keep praying and Donate, Brandon will not be able to afford Prosthetic toe's or shoes without our help,,,, not to mention the tons of bills that already have accumulated. Thank you so much.

We have a Facebook page for Brandon, you can find it by clicking here.


Recent Donations (15)
$431 raised by 15 people in 5 months.
$20.00
LA Pownall
1 month ago
God bless him!!
$20.00
LA Pownall
3 months ago
Praying for your recovery!!!
$50.00
Anonymous
4 months ago
$100.00
Michael, Dreama and Brady
4 months ago
Thinking about you every day. Praying for a full and fast recovery!
$5.00
Sheryl Pool
4 months ago
You are a soldier... I hope this little bit will help. Love, Sheryl
$51.00
Nona Kugler
4 months ago
We only asked the great Lord above for just a little at a time and that's all we are asking you guys. Love you Brandon MOM
$10.00
Leigh Ann Pownall
4 months ago
Praying for you everyday!! God Bless
$100.00
Rebecca Johnson
5 months ago
Keep You're Head Up B!! We Love You And Know You Can Make It Thru This You're Strong..Love Samantha & Brad Risdon(: Don't know you, however, I know you are a friend of My Daughter and Son-in-Law and they have much Love for You... Wish You the Best on Your Recovery... Our Prayers are With YOU!!!
$5.00
tiah merritt
5 months ago
we love you brandon your gonna pull threw this love ya bro rome & tiah
$5.00
haley mcfarland
5 months ago
So i donated 10 prayers and god bless him and his family and friends
1-10 of 15 donations
Next