Organ Study Tour: The South of France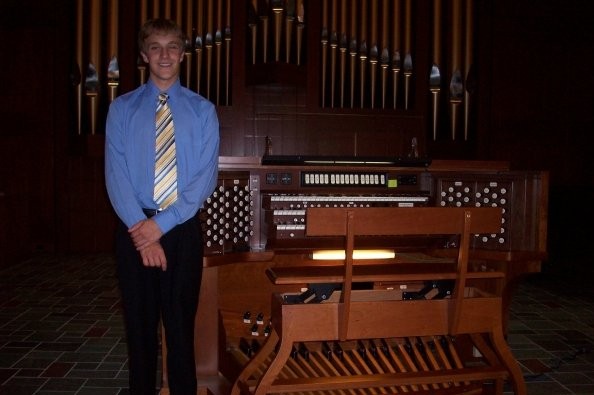 Dear Friends,

First, let me thank you for your support. I really appreciate it. Unfortunately, the deadline for the deposit on the trip has come and gone, and I was not able to meet that deposit goal. I have already submitted the refunds to all of you for your donations. Again, thank you for your support, and hopefully all the refunds find their way to you.
Since I started my career as an organist and church musician, I have always been drawn to the music of the 19th and early 20th century French composers like C.M. Widor and Louis Vierne. However, I have never been able to play their music on the instruments for which they were intended.

I was hoping that all of that would change with the possibility of this organ study tour trip through the University of Kansas that will occur this coming spring; however the overall cost of approximately $3500 once airfare is included is beyond what my current financial situation allows. The difficulty only increases when I look at the amount of student loan debt that my wife and I are currently paying per month. In this situation, despite my desire to go, I must think not of myself but of my wife. She works harder than anyone I know as a para-educator in the local school district, and it would be unfair to her if I used our income that could be used to payoff student loan debt for an organ study tour. I cannot place both of us in a tighter financial situation simply because of an organ study tour. That is why I am turning to all of you.


As things currently stand, I cannot afford this trip because of the amount of debt that my wife and I are already paying; however, the educational value of this trip is beyond measure and is truly a once in a lifetime experience. It would me ever so much to me if you would consider helping me realize this dream of traveling to Europe to experience first-hand the music that I have come to love.
What is GoFundMe?

Fundraising made easy >>
CONTACT
LINK
POSTER
REPORT