The mission of
Ujamaa Freedom Market
is to feed and nourish the whole community through access to healthy, fresh food. We aim to promote social, economic, environmental, and food justice by serving as a model for self-sufficiency while educating and inspiring healthy relationships with food in order to strengthen the quality of life and the health and wellbeing of the community.
Ujamaa Freedom Market is a worker-owned cooperative mobile market which sells fresh local produce, healthy prepared foods, and other household necessities in communities throughout Asheville on a regular, weekly basis, particularly focusing on communities experiencing poverty and food deserts.
Help us to raise start-up funds for the purpose of launching our cooperative business in Asheville, North Carolina! We would like to purchase a vehicle and have enough funds to pay for fuel, produce, and goods for sale on the vehicle. Help us bring food security to Asheville, and to build a thriving local cooperative economy!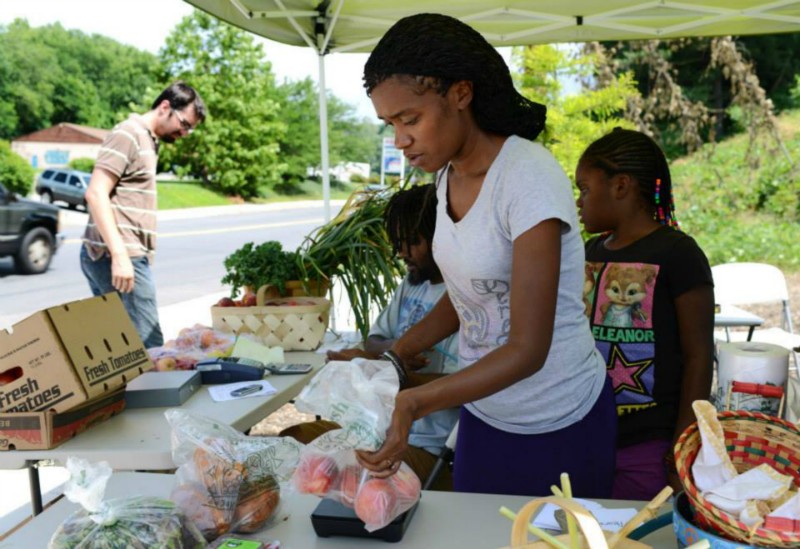 "Like" our facebook page:
https://www.facebook.com/pages/Ujamaa-Freedom-Market
Check out our website!:
http://ujamaafreedommarket.wordpress.com/
Video of our efforts in local media:
http://www.citizen-times.com/VideoNetwork/2513890994001/Pop-up-produce-at-Ujamaa-Freedom-Market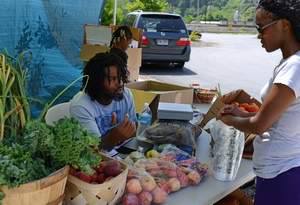 Thank you so much for your contribution! Every dollar helps!