We NEED YOUR HELP to CONTINUE bringing "INSPIRATION" to individuals EVERYWHERE!
Please HELP US as we
CELEBRATE the FAITH
during
OSCAR WEEK
,
NBA ALL-STAR WEEKEND
and
MLB ALL-STAR WEEK!
************************************************************
1st EVER ALL-STAR INSPIRATION CELEBRATION during
MLB ALL-STAR WEEK....
JULY 13th 2014
www.AllStarInspirationCelebration.com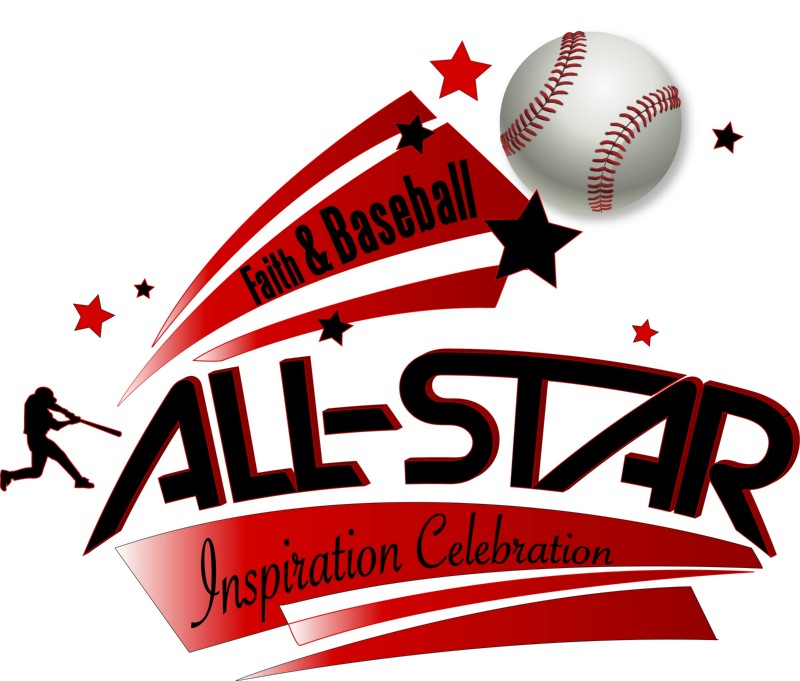 10th ANNIVERSARY of ALL-STAR GOSPEL CELEBRATION during NBA ALL-STAR WEEKEND in NEW YORK/NEW YORK!
www.AllStarGospelCelebration.com 

                    SAVE-THE-DATE FEBRUARY 14th 2015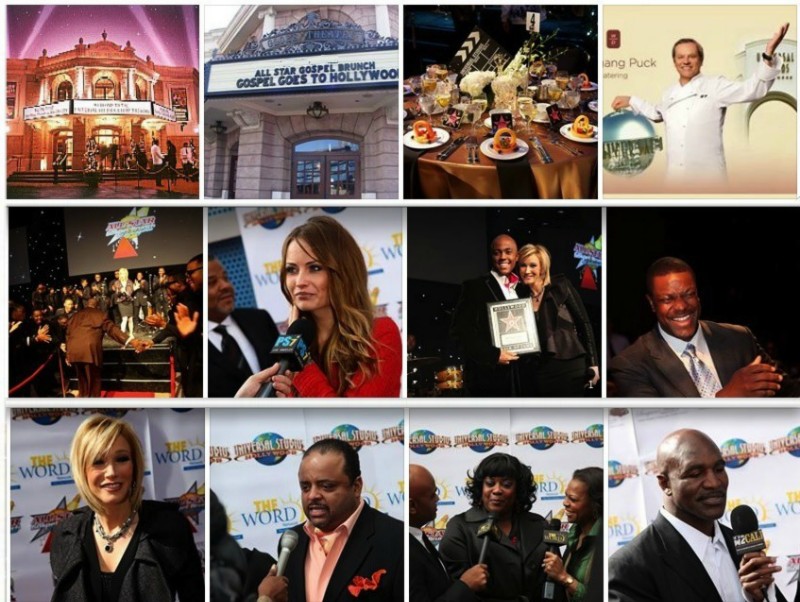 4th Annual GOSPEL GOES TO HOLLYWOOD AWARDS LUNCHEON during OSCAR WEEK in HOLLYWOOD!
                   SAVE-THE-DATE FEBRUARY 20th 2015
www.GospelGoesToHollywood.com


We've
"CELEBRATED THE FAITH"
and recognized Athletes, Sports Figures, Celebrities, Actors/Actress, TV/Film Directors, Producers, Philanthropist, Pastors and Every Day Individuals on their
FAITH
and
ENDURANCE
!
**********PLEASE READ PERSONAL STORY BELOW***********
A Motivator
since birth...Tomeka B. Holyfield has been Helping, Empowering, Loving and Preparing people for their PURPOSE, PLAN and PLATFORM...
Holyfield created
The HELPPPPing Hands Foundation
in 1997 that eventually lead to
theHELPPPPagency
in 2005. While in college Tomeka had a life changing moment
(actually a 9 month STORM)
that really set the path and confirmed her calling. The PATH of her destiny was set with GOD given abilities to touch the lives of people everywhere.
So the journey began, she was determined to show the world that any and everybody had a PURPOSE, PLAN & PLATFORM...and she would be the one to HELP them put it into PLAY even in the midst of some of the most Insurmountable Circumstances.
Throughout her travels around the WORLD, she noticed there was a shortage of
Five-Star
events and productions in the
faith-based community
. And, NOT ONE Red-Carpet Christian Event back in 2005...
So she set out to create the "FIRST EVER"
Red-Carpet
event in the
FAITH-BASED COMMUNITY...
Since then RED-CARPET events have popped UP all over the Christian Community from Churches, The Dove Awards, The Stellar Awards, etc....What a
TRAIL BLAZER
,
Tomeka B. Holyfield
thus dubbed the
"Red-Carpet Mogul"


Tomeka found out quickly the difficulties of acquiring
"CORPORATE SPONSORS"
for a Christian Event.
Several companies wanted to come aboard BUT the price of STAYING TRUE to one's
values,
and not willing to
compromise
led to a year-AFTER-year
"STRUGGLE",
and making the BUDGET for such
AWESOME PRODUCTIONS
became more and more difficult.
Not willing to
GIVE-UP,
and having an unwavering
"FAITH"
she believe that people
ARE
willing to
"HELP"
continue to
SPREAD the GOSPEL
and bring
INSPIRATION
to these HIGHLY publicized weekends.
Over the years, our organization have
"Celebrated The Faith"
and
"HONORED"
those who have accomplished GREAT THINGS through the strength of their FAITH!
**********************************************************
What People Are Saying... Testimonials
"This is a much-needed event and if you'll have me, I'll be here every year"
says Grammy Award Winning Donnie McClurkin
"This event was awesome and first class all the way. Thanks for bringing Gospel to Hollywood, can't wait for next year"
says
Sharon Wilson
"WOW, so glad to hear this event is coming back to LA. I was there last year as a VIP Table Sponsor and we had the best time ever. So spirit filled and upscale! See you're bringing it back during oscar week now, count our family in again".
says Dr. Bailey
"Tomeka, just a note of encouragement and props. I had to take the time to tell you how proud I am of you for pulling off such an event, on the level it was presented and for honoring others. You did that thang and did it well! Also, I have a new level of respect for you as a person, beyond the hype and lights, for being honest and transparent about your life experiences. Continue to tell your story and never be ashamed. You do not know the lives you touched and paths you changed by sharing openly and honestly. Being a 'star' does not make a difference in the lives of others, but showing our 'scars' will forever alter the choices and destiny of many, if not just one. Keep the faith, continue to fight and expect God's best! Experiencing His LOVE'.
says Pastor Albert L. Patterson III
"Good Morning Tomeka, As I reflect on this weekend in being recognized and honored. My heart is overwhelmed with joy. I found myself pondering the question, "How did I get here? I was truly humbled to be in the presence of so many beautiful and spiritually grounded women that I admire and aspire to gain wisdom from. To be the youngest of these women in age as well as being young in the ministry, I considered it a great honor to have been given the opportunity to be apart of such a memorable experience. The representation of the HELPPPPagency, the presentation of gifts and the quality of this past month have been one elegant surprise after the other. I salute you and your team for giving a 'grand affair' and I thank you for it all. My life will forever be changed to have been apart of this event and I take pride in knowing God saw fit to include me, for such a times as this. Again, I thank you and the HELPPPPagency for this "next level experience" in my honor and may each of you be blessed exceedingly and abundantly above all that you can ask, think or imagine. Until we meet again, Lady Torsha Johnson Higher Dimension Church "Taking Ministry to the Next Level".
says Lady Torsha Johnson
*********************************************************
What We Need & What You Get
Production START-UP this will ALLOW us to solidify our VENUES, STAFFING, ARTIST and our CO-HOST for these events. It will also allow us to update ALL websites, graphics, flyers and brochures. As well as a PR Media Campaign to gain the MOST exposure possible. No matter what the amount is, any amount donated will go DIRECTLY towards these events!
We need your HELPPPPing HAND...


In RETURN...You will help us continue "Celebrating The Faith" of individuals EVERYWHERE...
All donors will receive our NEWSLETTERS as well as EMAIL Up-Dates on the BEHIND-THE-SCENE making. We will also have several TICKET-GIVE-A-WAYS throughout the process. Once we receive your email, we will forward the details of the Ticket-Give-Away. For some donors, perks will include our Official Souvenir Booklet as well as other Sponsor Perks listed on our Official Websites :-)
****************************************************
OUR Track Record...
2015 will mark 10
 years
we've brought GOSPEL to NBA ALL-STAR Weekend...
And, 2015 will be our 4th
 year
of bringing GOSPEL to HOLLYWOOD during OSCAR WEEK...
And, for the 1st Year Ever....All-Star Inspiration Celebration during MLB ALL-STAR WEEK!JULY 13th 4014
*************************************************************
Other Ways YOU Can Helpppp...
Sometimes monetary contributions are not an option for everyone, we ALWAYS need help in OTHER areas:
*Graphics
*Web Designs
*E-Blast to Databases
*Open For Suggestions
Please Visit Our YOUTUBE Channel at: http://www.youtube.com/user/theHELPPPPagency
Please Visit Our Websites at: www.AllStarGospelCelebration.com
www.GospelGoesToHollywood.com

www.AllStarInspirationCelebration.com

VIDEO APPEAL... PRAISING
with a
PURPOSE
has been the number one goal, as a portion of the proceeds from EVERY EVENT has always gone towards non-profit organizations for
Abused and Battered Women
and
Underprivileged
Children
. Something in the heart of Tomeka B. Holyfield from day one when she created
The HELPPPPing Hands Foundation
back in 1997, some
16 years AGO
! 
www.TheHELPingHandsFoundation.us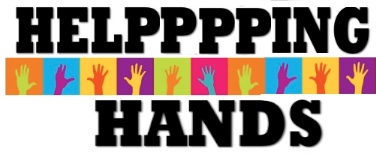 Please
SPREAD
the
WORD
and
SHARE
with everyone as we continue to "Celebrate The Faith" during OSCAR WEEK, NBA ALL-STAR WEEKEND and MLB ALL-STAR WEEK!
As well as TWO NEW EVENTS we are praying to add, all while continuing to bring HOPE and FAITH to individuals everywhere!
WE
are
POWERFUL
in
NUMBERS
, and
THANK YOU IN ADVANCE
as the BEST is YET TO COME!
Spreading HIS NAME oneEVENT at a time :-)