Addalyn Elise Ployhar Help Fund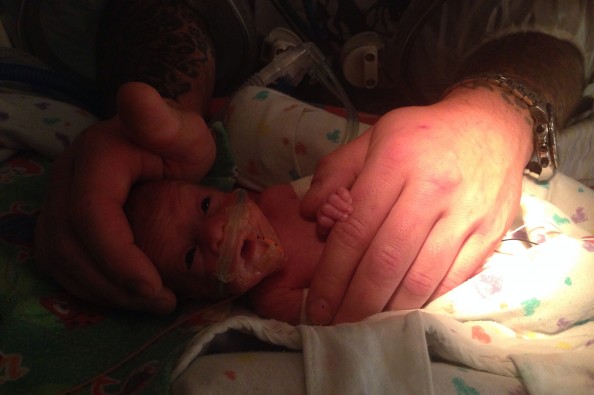 UPDATE:
As of yesterday 10-31 Addalyn has broken the 2lb milestone!! She has been doing very well for the last week or better, she is consuming 5.5cc of milk every 4 hours and they increase the amount every few days. How ever she is anemic and requires a blood transfusion today, the transfusion takes about 4 hours but will hopefully help her keep her required oxygen levels down. She has been very alert lately and being her feisty little self. Thank you all for your continued prayers and support it means the world to our family.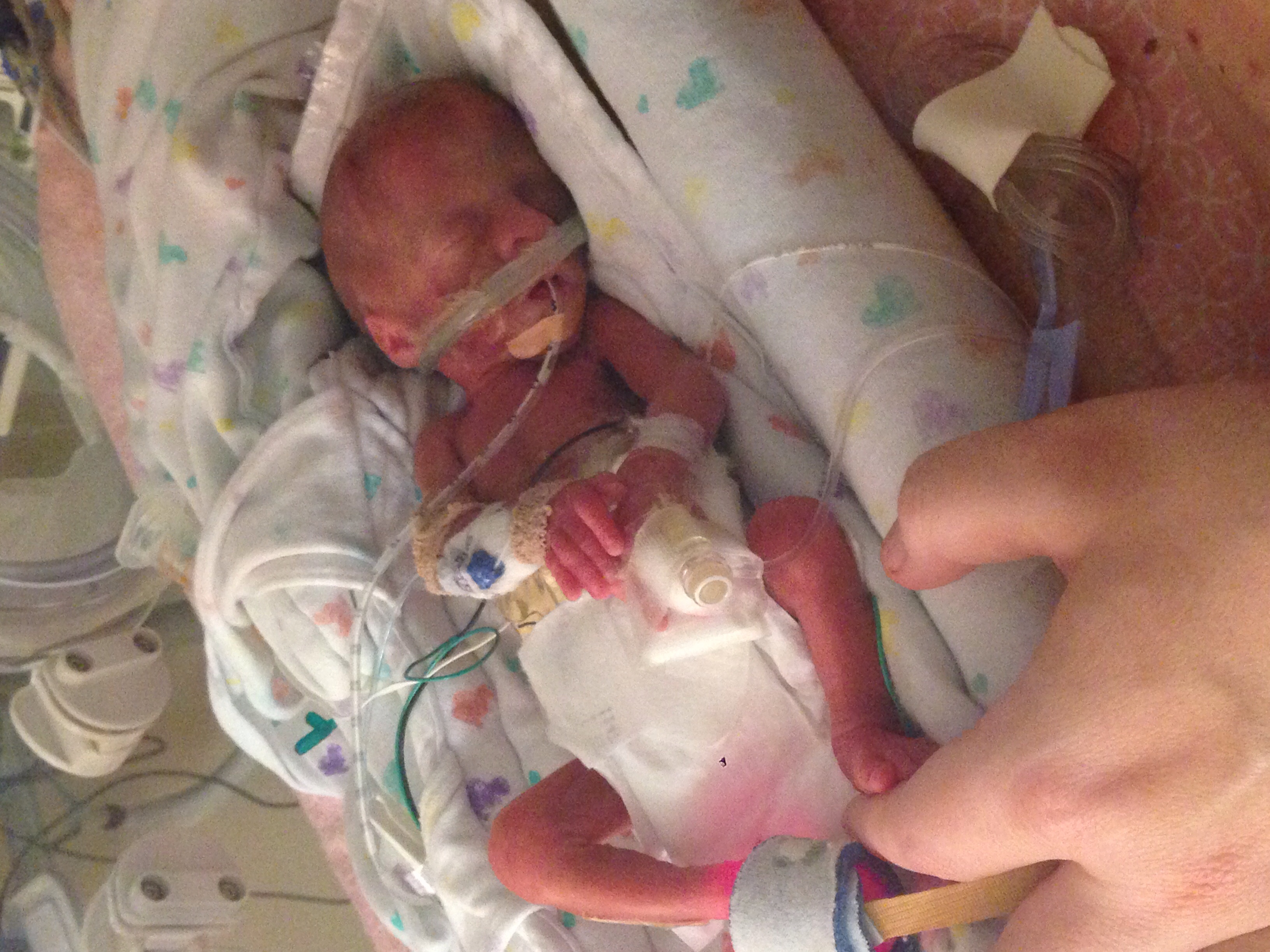 Addalyn Elise Ployhar was born on 9-23-2013 at only 25 weeks gestation due to mama developing preeclampsia at 21 weeks. she was born weighing only 1lb2oz. As with any preemie she has had her ups and downs battling infections,breathing on her own, oxygen levels and many other life threatening setbacks. She is faced with a hard road in the NICU for the next few months. We have already been faced with an accumulation of bills that are not fully covered by insurance and she will need special equipment even after we are able to bring her home. Her due date was January 5th 2014 so we can't expect to bring her home until at least around that time. We appreciate the love, support and prayers for our special girl!!!
What is GoFundMe?

Fundraising made easy >>
CONTACT
LINK
POSTER
REPORT
Justin Dellwo
15 months ago
Your in my Prayers.
Margene Hance
15 months ago (Monthly Donation)
Ryan Ritari
15 months ago
Glad to see Addalyn is getting bigger and stronger with each day!! Jen and I hope she is home soon in your loving arms, so we can come meet her!! Merry Christmas and have a Happy New Year! Love Ryan, Jen, and Kayle
Margene Hance
16 months ago (Monthly Donation)
Cereta Wills-Brown
16 months ago
May each day bring good news. There are so many people pulling for you and keeping you in their prayers.
Vickie Honzel
16 months ago
My niece gave birth to a beautiful little girl in the same way and under very trying circumstances several years ago. Both momma and baby are doing well, living normal lives today. May this small donation help in some way. Bless you and your family.
Laci Carvey
16 months ago
Prayers and well wishes to you and yours sweet baby girl!
Kevin and Stephanie Ritari
16 months ago
Keep Fighting Addalyn!!!......We will keep looking fwd to those updates as she gets bigger and Stronger.