Let's help Linda fight cancer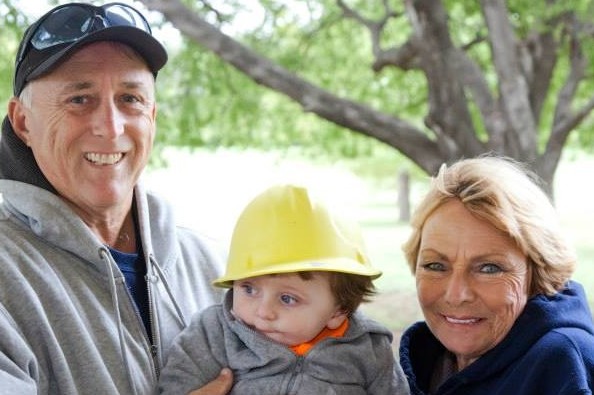 I have a new update from Linda! She got hooked up with UT SW. Cancer Ctr., Doctor Larry Myers in the ENT department did her surgery last Friday she was able to get in with them for 4000+ deposit The surgery 1300 deposit on testing! The hospital have a team of doctors and have a long-term plan designed for her case! She gets her drain tubes taken out on November 1 after that November 16 she start taking radiation daily and possible chemo her cancer had spread from the tumor up towards her brain and down her shoulder. She was so lucky she was able to get or a got all the way into Her brain! Dr. Myers turn try to get it all the cancer off her facial nerve on her right side but was unable to so he had to sacrifice her right facial nerve. Leaving that side of her face paralyzed he was able to put a gold bar in her right eye so she does have use of her right eye! The good news is the doctor says she will be able to get facial reconstructive surgery in the future! Please keep her in your thoughts and prayers we appreciate all that you have you have done!
I am having a fundraiser for
Linda Henslee McFarland
. She has dedicated her life to GOD and helping "little old ladies" at her salon. She has always made sure that everyone has seen her light shining even while she has been in the darkness battling cancer and other health issues. She is currently battling Cancer for the second time and needs our help. They need $10,000 by the 27th of October to continue paying for her treatments. Help me keep Linda's light shining. All profits will be donated to her treatment needs. No matter the amount all donations are welcome. If you have any questions please private message me and I will be happy to help. Thank you for loving and supporting her like she has many others. And please keep her in your prayers
What is GoFundMe?

Fundraising made easy >>
CONTACT
LINK
POSTER
REPORT
Linda, our thoughts and prayers are with you. Keep us posted. Guy &Gene & Fanni
Barbara Blackburn
17 months ago
Thank you for all the joy you bring to others!
Louis &Julie Watson
17 months ago
God Bless, and best wishes
Keith Obney
17 months ago
Janna Lott-Richards
17 months ago
Chris Briggs
17 months ago