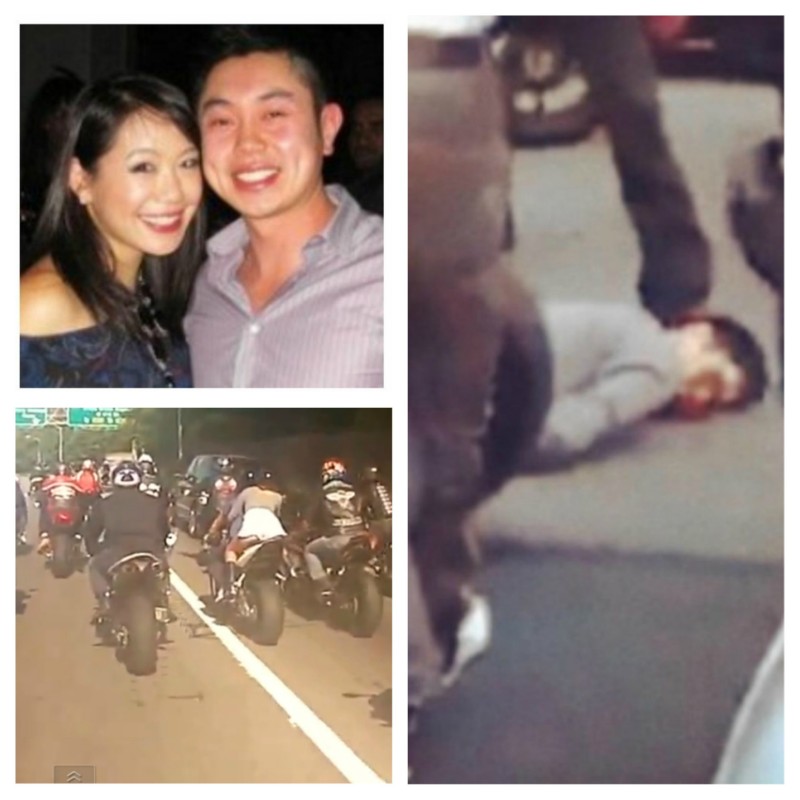 Father, Alexian Lien, was violently attacked by a large group of bikers on September 29th, 2013. Reportedly 20 - 30 Bikers stalked, followed, damaged, and surrounded Lien's vehicle for four harrowing minutes until he was forced to stop in traffic. The group of bikers then forcibly drug him out of his vehicle and beat Lien in font of his wife and 2 year old daughter. When police arrived the bikers had fled the scene and Lien was found face down on the concrete. A knife was used to slash his tires and assault Lien's face.
Please support Lien and his family through this time of distress. A group of people put their life into chaos, now a different group of people can help them work on getting back to normalcy. Vehicle repairs, medical bills, and cost of repairing emotional physiological damage on Lien, his wife, and their 2 year old daughter will all become a financial burden. The repercussions following this event will not all be monetary related. So this page is not here only to raise monetary support. But also to bring awareness to the Lien Family situation and help gain public support in finding them justice.
I am a random person of society who was touched by Mr. Liens situation and feel the need to share his courage and find more support for him publicly. By you visiting this page, I know you are too. We have already contacted some of Mr. Lien's former and current employers, as well as major news organizations in his locale. The goal and only option will be to find a secure method of delivering the money to the Lien Family, while respecting their needed privacy. If you can do anything to help in this manner, please do!
Edit: A facebook support page was started for Mr. Lien and his family.
https://www.facebook.com/pages/Justice-for-Alexian-Lien-Family/345591448911012