Help Mommy Raise $ for Cancer Treatment
I thought I would update everyone since its been awhile. First, the money donated helped So much with my medical costs, alternative treatments, medicines etc.. everything! I would've been in big trouble without all of you and your financial help as well as emotional support throughout this experience. Right now I am preparing my self for the worst BUT still hoping for the best. As you have probably read, my long hair is gone, in preparation for whats to come. I have been introduced to the idea of a special oil that can be used alone or with chemo as part of the cocktail. BUT its incredibly expensive :( My friend said it actually CURED her mother and I am desperate to try it. This could be it!!! She just mentioned how the last time she bought the viles, she spent about $900 dollars in one trip alone! And she had to make multiple trips....in order to kill the cancer. So I am asking anyone, who believes in this cure or not... to have compassion. I want to try anything that might make this GO AWAY!!!!! If you can donate ANY amount... and I can get closer to the amount to pay for this oil... I would be forever thankful!!! I cannot afford to try this without your help. It could end up VERY expensive. I know you have all helped so much already, but if you no of anyone else you could share this with... it would mean I get a chance. Thats all I want!! I love you all and I am very thankful for you!!
Hi, I'm Tiffany and I was recently diagnosed with Lymphoma. I was very shocked to find out my life would soon change so much. I had always taken life for granted. All of the sudden I was not sure how much time I had. I have two beautiful daughters with wonderful hearts. They also love God very much and pray for me every day. They are the greatest joy in my life!!! Before I found out I had cancer I wanted so many things out of life, but NOW, all I want is to live, JUST to see my daughters blossom into lovely women!! I want to teach them all about about life, create memories with them, teach them to cook , answer all there questions about boys! haha... PLAN WEDDINGS!!! I even want to be a GRANDMOTHER!!! Never thought I'd say that!!!
But unfortunately I am overwhelmed with massive medical bills that will leave me in debt, that is if I am able to beat cancer and I need financial support to do that. I do not qualify for government aid. Please give me a chance to live life the way it was before i was diagnosed. i cannot express how much this would mean to me. I just want to run and jump and play with my kids and be cancer free and debt free!!! This is my only wish :) My father always said it never hurts to ask. So here I am lowering my pride and asking. I want to LIVE! And if you cant donate, I accept prayers too! :) Love to all reading this!!! God Bless!!!!!!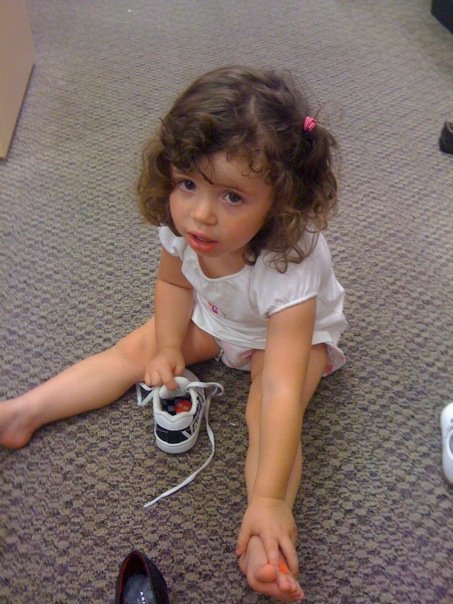 What is GoFundMe?

Fundraising made easy >>
CONTACT
LINK
POSTER
REPORT
Jeremy Sparks
1 month ago
I dont even know where to begin now! I can't even begin to know what you are going through! I don't even know where to start. You just can't shut me or anyone else out who cares about you or loves you it just is not healthy! I will not abandon you even if you abandon me! I will be there for you no matter what! You may not believe me but its true! I really need to talk to you its really important! Its not fair that you dropped this major bomb yesterday and wont even respond to me or anyone else as far as i can tell how do you think that makes everyone feel!! I cant even eat my heart is breaking for you and your daughters!! I went to church to pray for you and your daughters to God and on a prayer card for extra support so my churches prayer team can pray for you as well please talk to me I beg you I love you Tiffany Be strong I know you can survive this! I need you keep shinning like a diamond!
Jeremy Sparks
2 months ago
Hey Tiff Nice talking to you last night it was very nice looking forward to calling you today shine bright!
Jeremy Sparks
2 months ago
Hey beautiful Tiffany my favorite survivor! Hope this helps a little wish it was more! Have a great day!
Jeremy Sparks
3 months ago
Hey sweet Tiffany hope this helps!
Get well :)
Billie Shellist
6 months ago
Stay strong and positive Tiffany! Sorry I can't donate more right now...but I will share this as well.