TEAM MADI -FUTURE LEUKEMIA SURVIVOR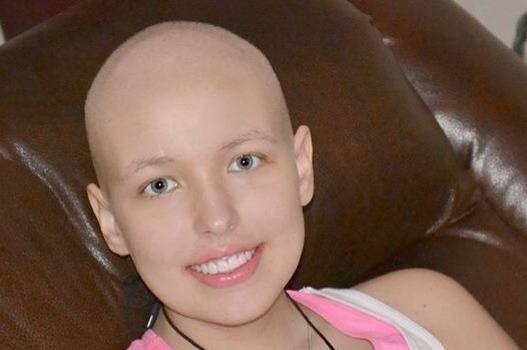 I want to thank all of you for all the help during our battle with Leukemia.... Although our battle is finally under control we still have a tough road ahead of us.... Madi is starting the maintenance phase of chemo at this point which is smaller doses of chemo mostly in pill form everyday at home and monthly doses in her port long with monthly spinal taps with chemo.... Madi is also going through physical therapy 3x per week in hopes we can get her stable on her feet again ... At this point I am still unable to return to work until I can get her stable on her feet and not need PT as often... Any and all donations are very much appreciated at this time to help until I can get back to work.... Thank you all in advance....
Madison was diagnosed with Pre B Acute Lymphoblastic Leukemia on 7-2-13. On 7-4-13 she had her first Blood transfusion and 7-5-13 she had a Lumbar Puncture, Bone Marrow Biopsy and Had a Port-a-Cath inserted into her chest for easier access with Chemo. Madison is an amazingly strong little girl facing a huge fight and somehow manages to keep a smile on her face daily. All prayers and donations are greatly appreciated.
PLEASE DONATE BLOOD AT ANY BLOOD CENTER LOCATION...JUST TELL THEM IT IS "REPLACEMENT" FOR MADISON ADAMS.

WWW.THEBLOODCENTER.ORG
A DONATION ACCOUNT HAS BEEN SET UP AT REGIONS BANK. YOU CAN DONATE AT ANY REGIONS BANK ACCT # 0189625447 OR JUST TELL THEM FOR THE BENEFIT OF MADISON ADAMS...

THANK YOU ALL IN ADVANCE



What is GoFundMe?

Fundraising made easy >>
CONTACT
LINK
POSTER
REPORT
Nicole Riggs
28 days ago (Monthly Donation)
Nicole Riggs
1 month ago (Monthly Donation)
Nicole Riggs
2 months ago (Monthly Donation)
Barry Pinion
3 months ago
Hope Everything Keeps Getting Better!!
Nicole Riggs
4 months ago (Monthly Donation)
Anonymous
4 months ago (Monthly Donation)
Michael Moritz
4 months ago
Big easy guns auction.
Nicole Riggs
5 months ago (Monthly Donation)
Anonymous
5 months ago (Monthly Donation)