VISIONS OF A SEER (BEHIND THE SCENES)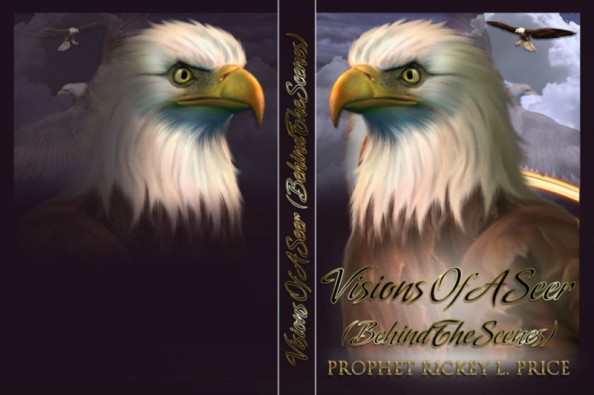 Please Support our campaign, I am a first time Author, our Goal is to market "Visions Of A Seer" Book globally as God has given me this information, pertaining to the Seers Anointing, and with the funds it will allow us to market with posters, billboards, travel, Booksignings, and spreading the gospel of Jesus Christ! I will appreciate each and everyone who Supports this cause, May God truly and Richly Bless each and everyone in Jesus name Amen.



ABOUT ME:
Founder & Visionary of The School Of Prophets,The Elijah Anointing
Giving a Platform for the Prophets of God to Speak.
I am nationally known for seeing 911, in August and ministered about it, also seeing the Tsunami in October when it happen in December, and also seeing Hurricane Katrina and ministered about it in March and April when it happen in September of 05, Also about the Blackout of 04, and the Stock Market and Housing Downfall. The Word of God said in Amos: 3:7 Surely the Lord God will do nothing, but he reveals his secrets to his servants, The Prophets.

~Winning Souls For Chirst ~
EVERY MONDAY & THURSDAY NIGHT
6 pm PST / 8 pm CST / 9 pm EST
via TELECONFERENCE "LIVE RECORDED BROADCAST"
1-218-632-1716 ACCESS CODE 122961#
Website:
http://www.prophetrickeyprice.webs.com/
PRE-ORDER BOOK: $15.00
WRITE TO: RICKEY L.PRICE
P.0. Box 440392
Kennesaw, GA 30160
https://www.facebook.com/pages/School-Of-The-Prophets-The-Elijah-Anointing/128875397179371?id=128875397179371&sk=info
What is GoFundMe?

Fundraising made easy >>
CONTACT
LINK
POSTER
REPORT