Gasper Family Moving Expenses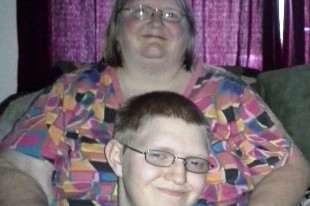 Well, Paintsville turned out to be pretty much a bust. So, after talking things over and considering our options, Matthew and I are going to move (back to) Michigan. It's both scary and exciting, and familiar and not, all at the same time. I haven't lived there (other than summers spent with my Dad) since 1980, and Matthew's only visited there.

But I think this will be good for us. It feels right, in any case. So now I begin to peruse the rentals in Battle Creek. :)
My son and I have lived in our apartment complex for over seven years, with no problems with our neighbors or management. Today I received a letter from management saying that my lease will be up for renewal at the end of October, and they've decided not to renew it. When I called and asked about it, I was told they don't have to give me a reason; they simply "don't wish to do business with me any longer".

We've stayed here primarily because we were unable to afford moving expenses. Both my son and I are on disability, with very limited income. But it seems to be out of my hands now.

Please help me raise the funds necessary to get us moved and settled into a new home.

Thank you, and bless you.

What is GoFundMe?

Fundraising made easy >>
CONTACT
LINK
POSTER
REPORT
Diane Doerfler
18 months ago
wish it could be more, hon
Pen Robinson
19 months ago
I really hope this works out for you. xxx
Linda Hostetler
19 months ago
I hope this helps.
Ashley Gray
19 months ago
Much love, Kim.
Anna Simpson
19 months ago