Greetings friends of Daniel and supporters of Daniel's Tuition...

Once again, I am corresponding to you from Tanzania. I am writing to advise you that we are closing our gofundme account. We wish to express our appreciation to each of you who contributed and all of you who believe in Daniel.

Sadly, our second attempt to receive a student visa for Daniel to study in Maine was denied. Please note that at the U.S. Embassy the chances of being denied a VISA are seemingly greater than receiving a VISA. We do not have any details to share with you. Please be respectful of Daniel in his process of "re-grouping". We are, of course, disappointed beyond measure, but if you know Daniel, you know that this will NOT get in his way of receiving a Bachelor's degree.

All of the money that you have contributed will be used by Daniel to pursue his education.

On behalf of Daniel, his family and his community, thank you for your role in helping him to achieve his academic goals.

Thank you to all of you who have donated, recruited and supported us on this journey... literally and metaphorically. We do not see this as a failure but only as an obstacle along the way... the path to success is often obscured and unclear to us as we set out with our expectations. Along the way, as we encounter challenges we are called upon to problem solve, to assess and re-assess the situation, to remain focused on the goal, to continue with discipline as well as creativity. It is often at the top of the climb, when we look back at our trail that things become clear. We are not defeated by the embassy's decision, only re-directed.

If you have any questions, please do not hesitate to contact me through my email address.


With deep gratitude,
shirl and Daniel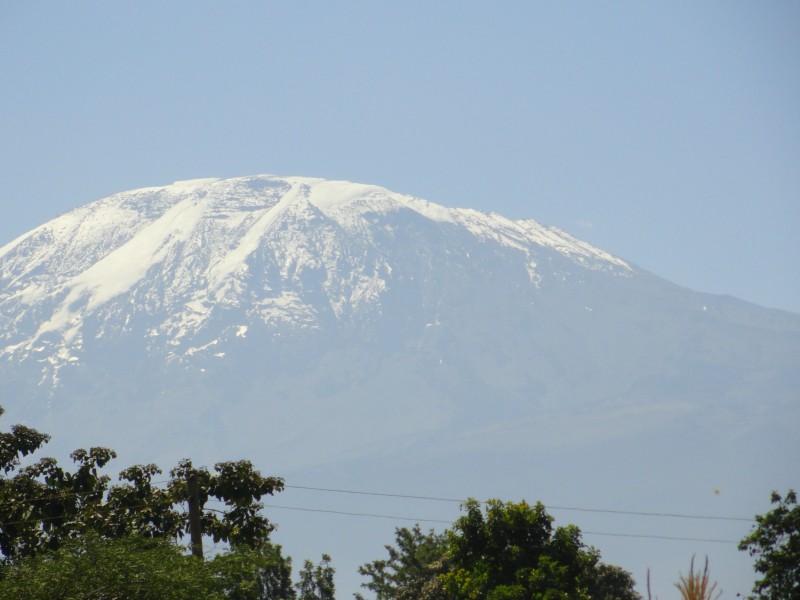 Shirl is climbing Mount Kilimanjaro with Pristine Trails (
www.pristinetrails.com
) to fund Daniel's Tuition.
Our Goal is to raise one dollar for every foot of the mountain (19,340). School expenses are as follows:
International tuition for 30 credits/year = $16,550
Books/VISA and Fees 3,000
Health Insurance 850
TOTAL ANTICIPATED 2014 YEAR $20,400
Mt. Kilimanjaro is the highest free standing mountain in Africa and "the highest point in the world that can be reached without any technical or life-supporting facilities." It is a UNESCO World Heritage Site and is comprised of two dormant volcanoes (Kibo and Mawenzi) and one extinct volcano (Shira). Shirl will ascend on the Machame Route 2 September and descend on the Mweka Route 7 days later.
Please donate to our gofundme account today. All proceeds will be used for Daniel's tuition.
Asante sana!
Daniel, shirl, our families and our communities thank you!