Black mold, sick house need help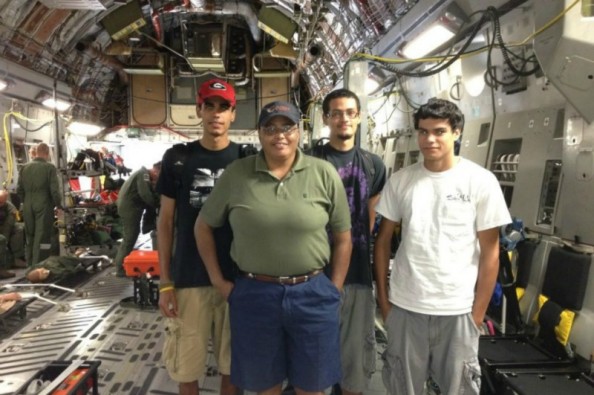 Toxic mold is a scary thing. We all shudder to think of it in our homes, especially after hearing about the many health risks it can pose to ourselves and our families.

Stories circulate about people dying or coming close to it from having mold spores in their lungs, or having long-term respiratory damage or other health issues.

Mold in the home is extremely dangerous. While we consider the side effects and symptoms that toxic mold might present in humans, many people do not know that toxic mold can hurt or kill pets as well.
My house is falling down around me. I just found black mold in several parts of the house. I have foundation problems and major cracks in the front outside brick wall on the house. The kitchen floor has holes and water damage. The basement floods and there is more mold down there. My windows are not energy efficient and probably need to be replaced. My master bathroom is half finished. I think the floor in one room has asbestos. I am a twenty one year disablely retired veteran with a 100 percent permanent disability rating. I retired in April of 1998. I am divorced with three children, two are in college and one is in the tenth grade. I am a breast cancer survivor, I suffer from PTSD and depression, and I also have other medical issues. all of which are directly related to military service. I have worked since I was fourteen until I could no longer work because of medical problems. After I retired from the Army I went to college for about a year and a half but had to stop to care for my children because of the divorce. I substitute taught for two school years and started a lawn maintenance service which lasted for five years until 2005 because of my health. I was the first female deep sea diver for the US Army. Please take a look at my web site
www.reddiverdown.com
I have tried to be the best kind of human being I can be. I help other people whenever I can. I believe I have just about raised three great children who will enter the work force able to succeed in life and give back to the community. I have not received any other grant or welfare monies. If I don't get help soon this house will probably be condemned or we will get sick from the black mold. I know there are programs and grants available, I just can't find the one that fits my needs. I live on three acres with a pond. It has been raining here since January 2012. I have a FHA loan for 137,000.00 from buying this house in January 2009. I do not have flood insurance. I seriously believe this house is unfixable. I would use the money to tear down and rebuild.
What is GoFundMe?

Fundraising made easy >>
CONTACT
LINK
POSTER
REPORT