Linda Deschampe's cancer fund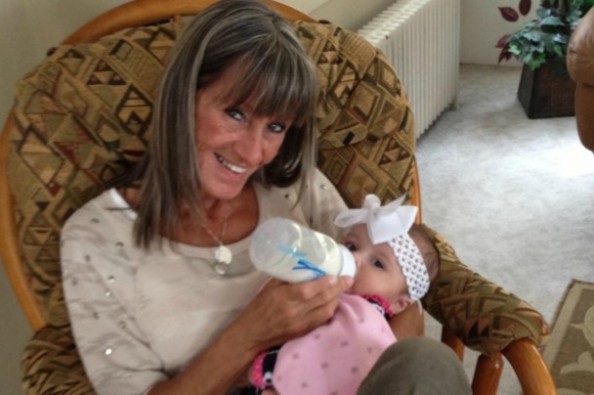 Thank you to all that have shared and donated!! Lets keep showing Linda our love and support!! Please share!
After celebrating Mother's Day 2013 with her two daughters and new granddaughter, Linda received devastating news. She was diagnosed with Non-Small Cell Lung Cancer-Adenocarcinoma with Malignant Pleural Effusion, which came with a poor prognosis. Immediately, Linda traveled to the Mayo Clinic in Rochester, Minnesota for a second opinion where she underwent a grueling surgery to stop fluid from building around her left lung. After recovering from surgery and learning her prognosis would not change with chemotherapy, Linda decided to forego traditional western medicine and opted for an alternative treatment plan found in Seattle, Washington. Linda successfully made her second big travel to Seattle and received her first round of treatment. Linda responded so well that she has been taken off of all pharmaceutical medications, including pain medication. She is getting stronger with each day. Linda has found a treatment plan that works well for her. Unfortunately, insurance does not support alternative treatment, so let's do everything we can to support Linda as she continues to beat cancer with all she has!
What is GoFundMe?

Fundraising made easy >>
CONTACT
LINK
POSTER
REPORT
William Haywood
19 months ago
Ron and Judy Ranta
19 months ago
Rebecca Bryson
19 months ago
Sent with Love ..Wishing you lots of luck..prayers sent up
Kathy Messenger
19 months ago (Offline Donation)
Marlene Gilbertson
19 months ago
keeping you in our thoughts and prayers
Michael Havron
20 months ago
I pray for you, and love you very much. God is always with you.
Nancy Delzotto
20 months ago
I hope this helps. I will try to send something every month. You know we all love you very much Linda and you are way to young to meet your maker. We want you around for a very long time. I am so happy your treatments are working for you. Well you take care and you're always in my prayers. Love you, Nancy.