Tabby has been relaxing, and gradually healing these past past two weeks at home. Thankfully, it looks like she will be able to keep her eye. A HUGE SHOUTOUT to Dr.Herman and his incredible staff at Gulf Coast Eye Clinic. We wanted to thank them so much for taking such good care of Tabby. Tomorrow all the funds from the website and from cash donors will be totaled and I will update everyone with a final count. Thanks to everyone for all the support we are so excited to have been able to make such a positive impact!
I included some photos of her visit with the eye doctor. The first medical record shows how limited her vision was after the attack. She had no sight in one eye for two weeks! The second depicts how much her vision has improved. Thank you Dr.Herman for all you have done for Tabby. Tabby is such a trooper!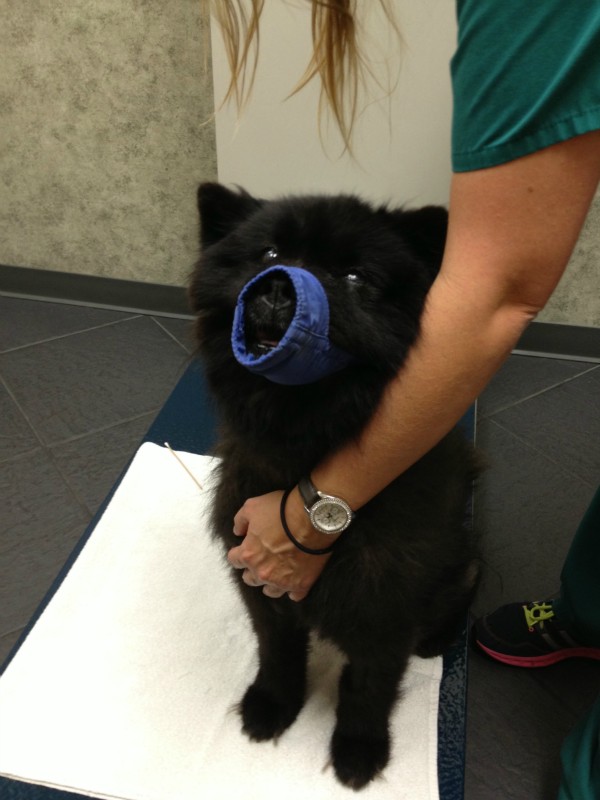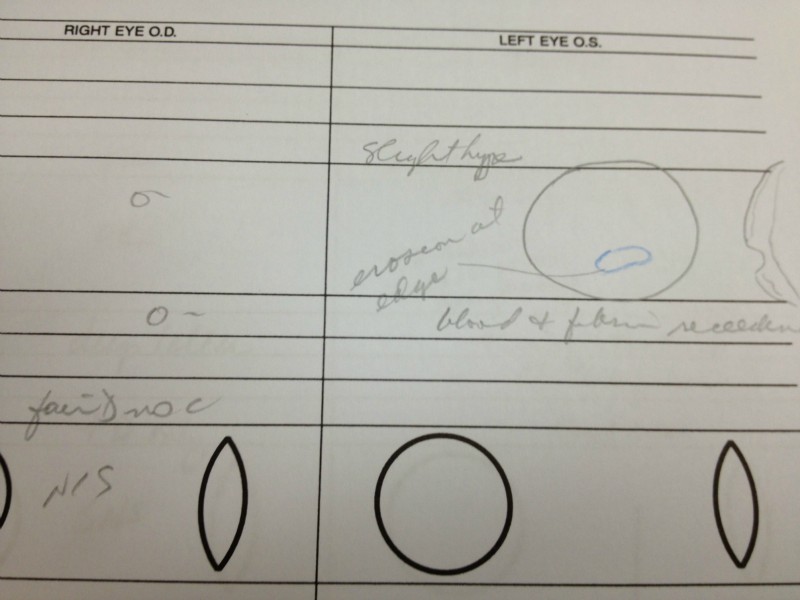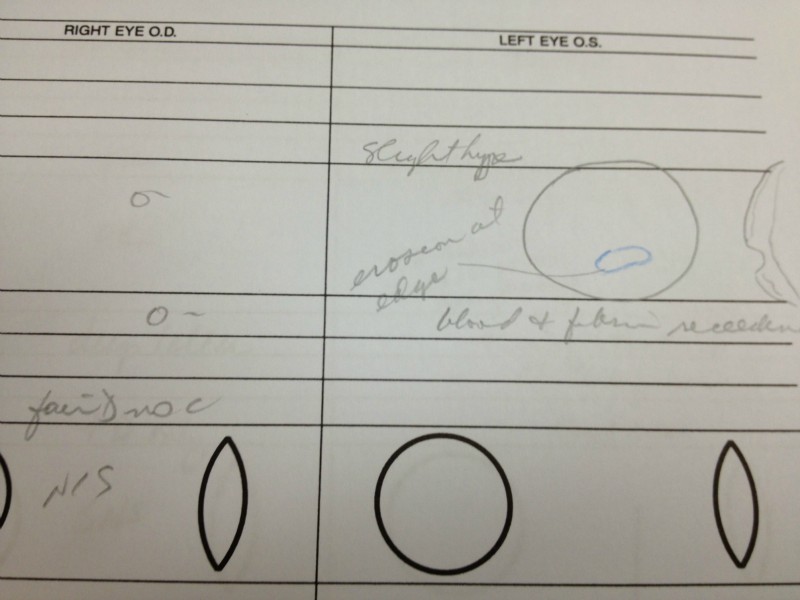 Help Tabby and Putnam's! Tabby, their dog, was brutally beaten in a home break-in on 7/24/2013. The Meadowgreen subdivision is reaching out to support the Putnams. Our goal is to ease the financial burden of Tabby's vet bills and their losses in the burglary. We want to let them know their neighbors and community are there for them!
Donations will be passed on to the family Aug 17th, 2013. Thank you all so much for the donations we have already received!
Keep spreading the word!
Channel 2 News -
"The family said the worst part of the break-in was what happened to their beloved dog, Tabby. The 12-year-old Chow mix was beaten so badly she was barely able to walk.
"She has fractures all around her eye," said Tom Putnam, the homeowner. "Her sinus is caved in."
Putnam said the next three days are touch and go and that Tabby may lose her eye. The Putnams believe she was hit with a wooden board that they found covered with blood and lying on the kitchen floor.
The family also thinks Tabby was sprayed in the face with wasp killer because they found an empty can by the board.
Tabby was likely acting as a guard dog trying to protect her home when the strangers broke in.
"She wouldn't back down," said Putnam. "She's old and arthritic and she didn't have a good fighting chance."
Read The full article:
http://www.click2houston.com/news/suspects-beat-dog-during-home-breakin/-/1735978/21154748/-/x1qhsxz/-/index.html