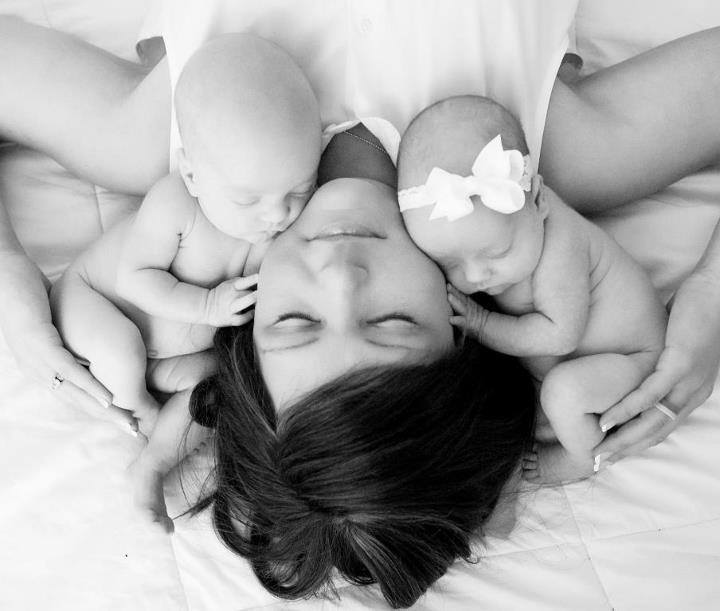 Jackie Adams
, from Chapel Hill, TX, is a 37-year old single mother of 5 who has been battling Stage 4 breast cancer for 5 years.
Round #1
: She was first diagnosed with breast cancer in 2008 when she was pregnant with her third child. She battled the cancer having a single mastectomy.
Round #2
: In 2010, she discovered the cancer had returned during her pregnancy with her twin children causing her to have her other breast removed.
Round #3
: Recently, she found out the cancer again returned in a different spot and as Jackie would say, "It's time to put on the boxing gloves." The aggressive treatments over the past 5 years has really taken a toll on her quality of life, but has not stopped her from being the best Mom her children could ask for. Jackie's story is heartbreaking but uplifting! Her oldest daughter is deaf and amidst those challenges, she still finds a way to be amazing! Her positive attitude has been so inspirational and motivating to so many in the community. Friends and classmates all over Texas are rallying together to raise money any way possible to help Jackie and her family. The goal of this fund is endless. Jackie's faith has gotten her through all of the struggles, pain and hopelessness. She has turned that into courage, strength and has become a warrior in pink! Our friends battle is our battle and we will fight until Victory!!!