Kentucky Fillies Elite Track Club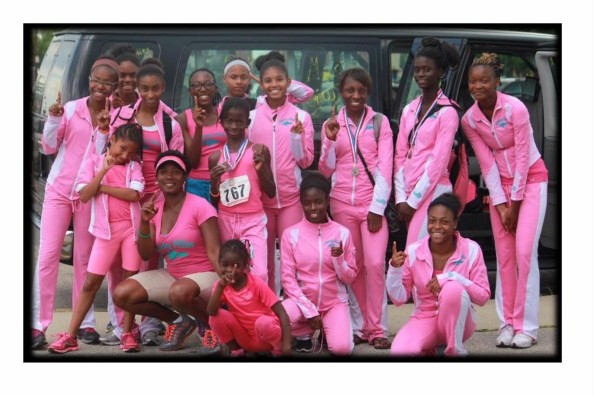 Fillies Supporters! Summer track season is underway and the Fillies are at it again making a run at the AAU Championship-- this time in Orlando, Fl. The Fillies have been busy this past year- some doing cross country in the fall, track in the spring, and now training hard for summer track. We are still so appreciative of your support last year and acknowledge that we never would have made it otherwise. Many of you expressed interest in staying in touch and supporting the Fillies this year, so we've decided to leave the gofundme page up so that you may do so as you wish.

We will update this page throughout the summer. Our first meet takes place this Saturday in Elizabethtown, KY where the Fillies will compete in the AAU District qualifying meet. They need to qualify this Saturday to compete at regionals, which are located in Murfreesboro, TN on July 3-5th. And they must qualify at regionals in order to compete at nationals in Orlando on July 9-13th. If any of you live in those cities, please come out to support the Fillies! We'd love to see you!

Our fundraising goal this year is the same as last year- $3,000. On our "off" weekends, the Fillies are washing cars and doing "bucket shakes". Again, we thank you so much for your support and look forward to staying in touch with you on this journey. It is sure to be an exciting one!
On June 29th, the young ladies of the Kentucky Fillies Elite Track Club competed in the national qualifier meet in Cincinnati, Ohio. Eleven out of those fourteen girls qualified in the top five of their event and are headed to compete in the AAU Track and Field Junior Olympic National Championships in Detroit, Michigan the last week in July. In order for the Fillies to make it to Detroit, they need to raise $3,000 in less than 3 weeks. All donations will go towards helping these girls fulfill their dreams and invest in their futures.
What is GoFundMe?

Fundraising made easy >>
CONTACT
LINK
POSTER
REPORT
Juatarian Alvarado
20 months ago
congrats Aria love juani, kliver, and patricia!!!
Stacey Davis
20 months ago
Good luck, girls!
Vanessa Pratt
20 months ago
GOOOOOO Fillies!!! Sending support from San Francisco!!!
Jennifer Drake Fantroy
20 months ago
Best of luck!
Good luck and God bless, beautiful black young ladies.
Kristen Hamilton
20 months ago
Good luck, ladies!