Support for funeral costs for Betty Ann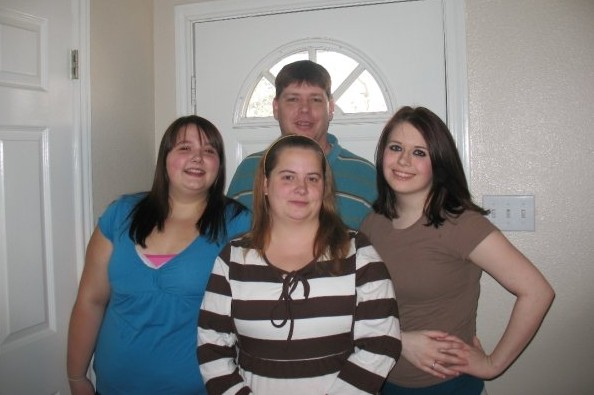 Our lives are forever changed at the loss of Betty Ann. We have laid her to rest. As much as we miss her we rejoice that she is with our Lord and Savior Jesus Christ!

We want to thank each and everyone of you who came to family night, the funeral, the gravesite. We thank you for all the prayers, hugs, phone calls, emails, text messages, food, and for all of the financial support for the cost of the funeral. You all know that Betty never asked for anything but was always the first to give to people.

We raised 1,850..... Very close to two thousand. All of the funds you were so kind to give will go straight to the funeral home. God bless you all and thank you for loving us during this time.
Please help us raise the funds to pay for Betty Ann's service. Betty Ann was in a fatal car accident Friday Night. Her daughters are trying to plan the funeral today while Betty Ann is awaiting the Organ donation team to arrive. Betty Ann always would help anyone no matter the cost to her. We love her, we miss her and we are asking for any help we can get to give Betty Ann the proper respectful funeral that she deserves.

My husband Kevin is Military and we are stationed in WA. So, I can not be with my family (in TX) immediately during this tragic time. We have a long drive ahead of us but, it will take me a few days to get to my family. This is the best way that I can help them right now.

Any amount is helpful and we thank you for it. If you cannot help financially you could share this page. Most of all you could pray for this family.

God Bless You,
Judith




What is GoFundMe?

Fundraising made easy >>
CONTACT
LINK
POSTER
REPORT
Landon & Kim Akins
20 months ago
Sending love from Lubbock.
Here is a bit more from friends and family in Cigna Dental and Medical Call.
Lisa Morgan
20 months ago
Love you and hope this helps
Rebekah Miller
20 months ago
Although no words can really help to ease the loss you bear, Just know that you are very close in every thought and prayer. Your family and friends in Cigna Dental and Medical Call
I am so sorry to hear this. My Prayers are with the family
Cynthia Trimble
20 months ago
Love and miss ya
Michele Rice
20 months ago
Kyrsten Burroughs
20 months ago
I only have happy memories of her in my childhood. Especially her laugh, which was heartfelt and came often. She will be missed.