Tired Dog Rescue kennel building needed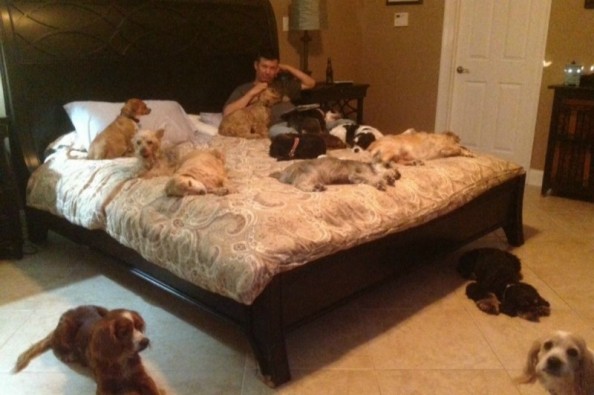 Sorry for the delay in updates! We have been busy with building the kennel after dealing with a somewhat difficult slab. However, things are going great! Terry's brother Jimi is phenomenally crafting the building from the ground up. Please standby for more updates and again thank you for all of you who have donated. TDR is gracious! Also, please share. We have tons of work to do and need to continue raising funds for completion. We recently discovered the expense to run power to the building for AC and heat. We were flabbergasted. However, we will not be deterred!
TDR is in need of a fixed building for kenneling. Currently we are at our capacity and in order to rescue more dogs we need faculties to accommodate them. Please consider the dogs when you decide to donate.
What is GoFundMe?

Fundraising made easy >>
CONTACT
LINK
POSTER
REPORT
Marilou Hill
4 months ago (Monthly Donation)
Marilou Hill
5 months ago (Monthly Donation)
Marilou Hill
6 months ago (Monthly Donation)
Marilou Hill
7 months ago (Monthly Donation)
Marilou Hill
8 months ago (Monthly Donation)
Marilou Hill
9 months ago (Monthly Donation)
Marilou Hill
10 months ago (Monthly Donation)
Marilou Hill
11 months ago (Monthly Donation)
Marilou Hill
12 months ago (Monthly Donation)
Marilou Hill
13 months ago (Monthly Donation)