Ruth Caspary is starting over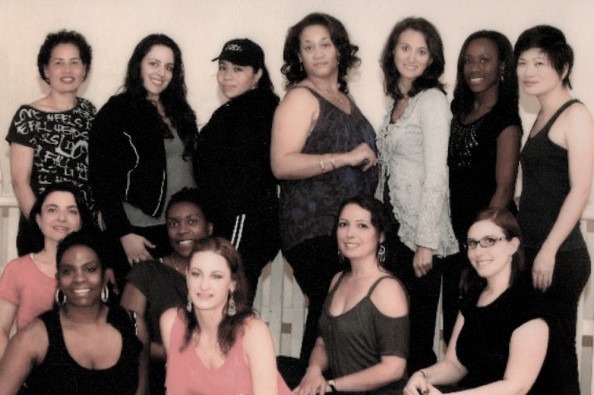 Thanks Lynda! I got a job two weeks ago...I am on the path to fixing all mortgage debt and by the end of summer should be all taken care of. This whole 3 year ordeal has worn me out, but, there is light at the end of the tunnel now. Thank you everyone who has supported this effort. If you have contributed towards an incentive - PLEASE - cash in! I am available weekends for private lessons and dinners owed. Thank you all friends!
Ruth Caspary was partner to Juan Gil for over 14 years. Just last month, that relationship ended on many levels.

Ruth worked on many aspects of the business including performances with Juan Gil, dance instruction from group lessons to private lessons to workshops, choreography for the teams and individuals, scheduling, website, flyers, community outreach, public relations, events and much more.  As many of you know, Ruth was dedicated to Salsa with Juan and Juan Gil and taught with her whole heart and soul.  She even learned to tell a few jokes despite her focus on technicality and body movement for everyone who walked through the door.  Her students loved her and continue to seek her out.

There is misinformation about Ruth's departure from Salsa with Juan and Trilliant Studios.  Ruth did not want to leave the business or studio but was eventually told they could not afford to keep her as the classes were waning.  Please keep in mind that Ruth Caspary is the creator of the Bridge class and gave the name and inspiration for the new Pattern Junkie class as well as developed many of the syllabi for workshops like Lead and Follow. 

Upon this turn of events, Ruth Caspary is in the process of reinventing herself and her dance business as soon as possible to serve the students she taught and continues to teach.  Please note the process may take a few weeks but rest assured you will be informed and know exactly what is planned for Ruth's new venture.  Until then, please keep in touch with her via email at:  r_rumbera@yahoo.com or by phone 510-593-3676.

If you would like to be removed from this update, please do so via the portal or direct contact.  Your decision will be honored and acted upon accordingly.

Thank you for your continued support Dancers!  Ruth will see you on the dance floor soon.




What is GoFundMe?

Fundraising made easy >>
CONTACT
LINK
POSTER
REPORT
Naree Suppakijjumnong
9 months ago (Monthly Donation)
Naree Suppakijjumnong
10 months ago (Monthly Donation)
Naree Suppakijjumnong
11 months ago (Monthly Donation)
Naree Suppakijjumnong
12 months ago (Monthly Donation)
Naree Suppakijjumnong
13 months ago (Monthly Donation)