Blake Draeger Recovery Fund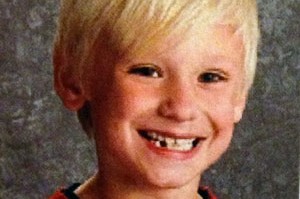 As many of you have heard, Blake was victim of a complete act of nature and was stuck by lightning. Although we are unaware of the extent of his injuries, the road to recovery will no doubt be long. We do know that Blake was burned significantly and that he was recently brought out of a medically-induced coma. I don't think anyone would argue that having supportive family close to Blake at all times is crucial. Blake is currently in Madison which means many miles of travel and expenses that go along with the commute. We hope to lessen that burden and help Blake's family focus on the most important factor, Blake's health. If you're able, please donate anything you can to keep Blake's family from the burden of these expenses. Thanks so much for your kindness and generosity.

"One of the most difficult things to give away is kindness; usually it comes back to you."
-Anonymous






What is GoFundMe?

Fundraising made easy >>
CONTACT
LINK
POSTER
REPORT
Paul and Bella Jauch
12 months ago
Bella was very worried about you when she heard. She hopes you are feeling better soon and misses you
Noah & Elli
12 months ago
We hope you get better soon. Elli also wishes we could send a balloon along with this. (Noah and Elli asked to be allowed to make this contribution from their own money.)
Jo Presbury-Smith
13 months ago
Hope to continue hearing of his positive signs of recovery.
Nell Anderson
13 months ago
Be strong. We are all cheering for you!
Kristin Conway
13 months ago
Sam and Julia and their family wish you and your family the best, Blake! You're an incredible kid! Be strong!
Paul Taylor
13 months ago
Arlene Stein
13 months ago
wishing you the best from an old friend of larry riddle...
Cynthia Eaton
13 months ago
You don't know us, Blake, but we are sending all God's love, light, and healing energy to you and your family for an amazing and complete recovery.