The Lil' Mamas Support For Sophie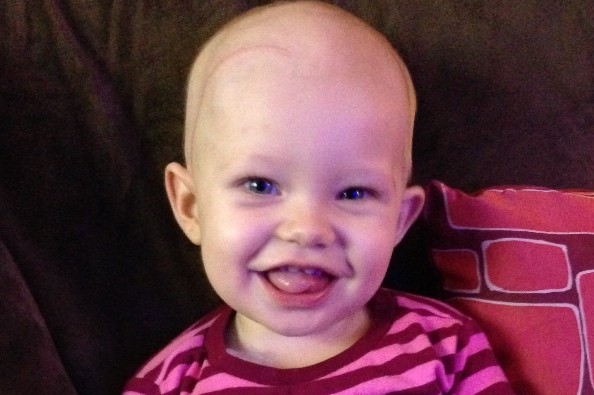 We are a support group of moms who gather on Facebook. We are currently raising money to help Sophie Ryan and her family.

Sophie is a beautiful 8 month old baby girl who was just diagnosed with an Optical Pathway Glioma which is a cancerous tumor in her brain.

Little Sophie will likely go through 9 months of chemo, which comes along with her needing a stint surgically placed in her chest so that treatment can be administered. The chemo also comes along with its set of risks including potential hearing loss, organ damage, and a lot of sickness to name a few. They have said that she will inevitably be hospitalized for fevers during the time of treatment, and that her immune system will become extremely compromised. She will also need at least 5 MRIs in the next 12 months where she will have to be put under anesthesia and intibated.

As you can probably imagine her family is completely devastated and need all the help and support they can get. They will spend many hours, dollars, and tears taking care of their baby. We at Lil' Mamas would like to help as much as we can. If you would like to help too, please give what you can. All money will go directly to Sophie's family to help them pay for her treatment and care.

Please do what you can to help.

Thank you,

The Lil' Mamas
What is GoFundMe?

Fundraising made easy >>
CONTACT
LINK
POSTER
REPORT
Sonya Dudley
8 days ago (Monthly Donation)
Rachel Armstrong
1 month ago
Praying for you sweet Sophie!!!
Sonya Dudley
1 month ago (Monthly Donation)
Tara and Laure - 2 chicks & cause
2 months ago
Sending prayers from 2 chicks & a cause
Gregory Davis
2 months ago
Thanks to Stephen Amell for making us (me and my fiance) aware of this. I'm delighted to help a beautiful girl who just needs a little assist.
God bless you sweatheart! Sending you all the best wishes from across the seas xxx
Douglas Logsdon
2 months ago
Sonya Dudley
2 months ago (Monthly Donation)
Learned about Sophie from Stephen and Robbie Amell. The auction is going so well. I am happy to contribute how I can. Sending lots of positive, healthy energy Sophie's way.
Julia Maxton Close
2 months ago
Heard about your battle via Stephen Amell auction. Keeping fighting, you will be in my thoughts