A Family for Gary and Marnie
Did you hear?? Our adoption has been granted in the courts of Eastern Europe. Joseph (Gary) and Ella (Marnie) HAVE A FAMILY!! We continue to fundraise for adoption related expenses until we travel. Hopefully in a month!
Two children with differing diagnosis yet the same need....a family. "Gary" is seven and was discarded at birth because he was born with no hands. "Marnie" is six and was abandoned because she has Down Syndrome. They are not worthless. They are worthy. We are in the process of adopting both children. Please!.....Donations of any size would be an incredible help and blessing. THANK YOU!!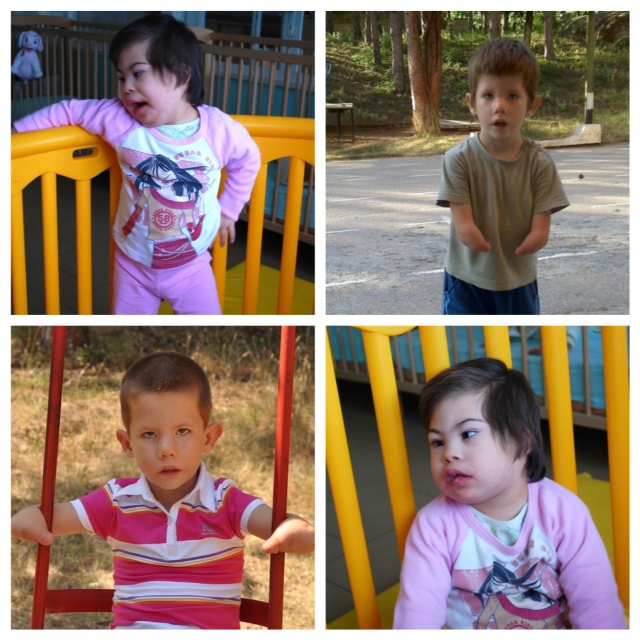 What is GoFundMe?

Fundraising made easy >>
CONTACT
LINK
POSTER
REPORT
Joe and Becky Emmons
7 months ago
We hope you are adjusting and doing well! Praying for you and thinking about you all the time.
Joe and Becky
8 months ago
Bless you Hortons!!!
Holly Farley
10 months ago
Funds raised from the Spincycle spinafit in Newton, Illinois.
Lyndsae Westrich
10 months ago
Thanks for sharing your inspirational story...God bless you and know that you all have touched lives across the country, in little Jasper County, IL. Which is a county with a very big heart. Can you bring the kids for a visit sometime? We have ice cream and parks. :) Love and hugs, LW
Chris Smith
10 months ago
Spinafit Ghost Rider for Rachel Pitcher Newton,IL
Theresa Dale
10 months ago
Ghost rider for Trina Marshall Spinafit
George Meek
10 months ago
God bless you Lauren and your family! Spin on!
Sandra Martin
10 months ago
For Spinafit
Michelle Roundy
11 months ago
I would love love to meet them some day. I have a little girl with Down syndrome and she blesses my life every day!