French Bulldog Benny 5/27/07 - 10/24/13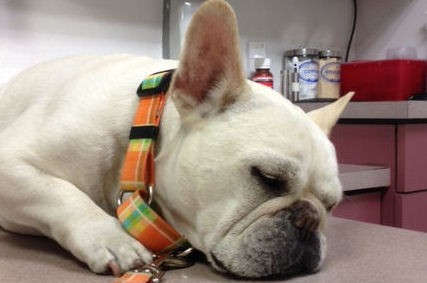 I want to thank everyone again for your support. I will always have my Benny Boy in my heart. Please visit us on Facebook (facebook.com/twofrenchbulldogs).
I will close this page today
Happy New Year
Andrea and Lily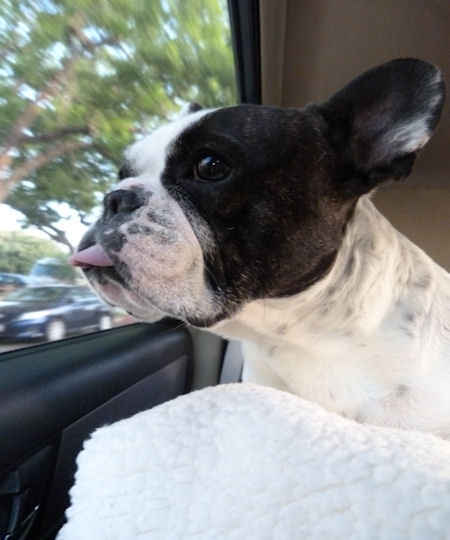 My brother Benny was never sick one day in his whole life. On Wednesday night our lives changed forever. My Benny missed a meal and threw up. He started panting, something was wrong. We took him to the VET, than to the ER and then to the Critical Care Hospital. He has been there since. He was bleeding inside and his liver was huge...we were so scared. He had blood transfusions and was given plasma and antibiotics intravenously etc. We called and called, then the Doc called with updates. We visited our Benny boy.
Yesterday we were informed a liver biopsy result was liver cancer. We are now fighting for Benny one hour at a time. He is not in pain. He is stable and receiving the appropriate care. Our goal and the Doc's goal is to get Benny the treatment he needs, to make him comfortable and to help him come home with us for the rest of all his days. This treatment will include various medications, blood treatments and visits with the Oncologist. We love you Benny - you have the world rootin' for you Big Boy.
PEE S.IF WE GO OVER OUR GOAL,ALL PROCEEDS WILL BE DONATED TO A DOGGY LIVER FOUNDATION WE WILL CREATE OR A DONATION TO A SICK DOGGY CANCER ORGANIZATION.ALL PROOF WILL BE PROVIDED TO YOU.
What is GoFundMe?

Fundraising made easy >>
CONTACT
LINK
POSTER
REPORT
Sarge Furman
17 months ago
We are so sorry that Benny has crossed the bridge. We was such a wonderful furiend and we are sending love and warm vibes to you, Andrea and Lily. We will miss him terribly. We also want to continue to share Lily's life and adventures. Love to you both. Sarge, Lori and Stan
Sharon Carstens
17 months ago
I pray for you everyday.
Wendy Harrington
17 months ago
Hugs and prayers for you Benny!! FLAF❤