Assistance Needed Please Read ! !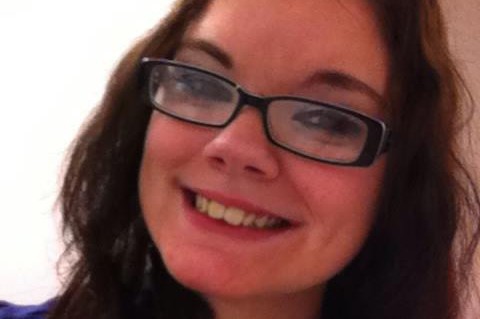 This is a plea for my sweet daughter Brianna. Brianna is a very sweet, Christian girl who has never asked for anything and is a good, good girl. She has juvenile diabetes that she manages like a trooper with never a complaint. She belongs to Church of Christ that she joined with her sister as young teenagers by themselves with no adult making her go. She joined the youth choir and volunteered for vacation bible school as a helper.
Now, she was invited by her grandparents who live in Arkansas to move down there with them temporarily for a few months until she could retake her SAT and save a little money to move across state to live with her friends and attend college at Harding University a beautiful Christian college. She put in for a transfer at her job at Walgreens that she had to fight tooth and nail for and was approved to transfer to the town her dads parents lived in. She was all set to move, had her schedule already at the new store, her bags packed and her friends and church had going aways party's planned for her. Then, all the sudden her grandparents called Brianna a week before she was to move and said they had change in plans and Brianna couldn't come and hung up. Needless to say, Brianna is devastated and hurt. What kind if grandparents do that to a sweet child like Bri? She was so hurt because for one they hadn't been a big part of her life and she was looking forward to spending time with them. Her own mom passed away she was young and neither her grandparents order aunts and uncles had been a part of her life and have never really been there for her or her siblings. She was looking forward to reconnecting. Never mind the obvious that they totally screwed her job over and ripped the rug out from under her and turned her life completely upside down on a whim by canceling at the last minute and no real reason given. Brianna planned on supporting herself there and finding her own transportation and she is quiet, sweet girl that would have enhanced their lives, NOT burdened it!!! I would like to send Bri to Harding on her own. If I could raise enough to just get her by a month or two and get her a down payment on apartment, she could still fulfill her dream and go. Please help me send Bri to Arkansas! I may not be able to replace her grandparents but I can try like heck to do this for her!!! Please, for Bri, she deserves a chance at her dreams. Thank you!!!
What is GoFundMe?

Fundraising made easy >>
CONTACT
LINK
POSTER
REPORT