2 Year old Kylie Hurst Can't Hear You!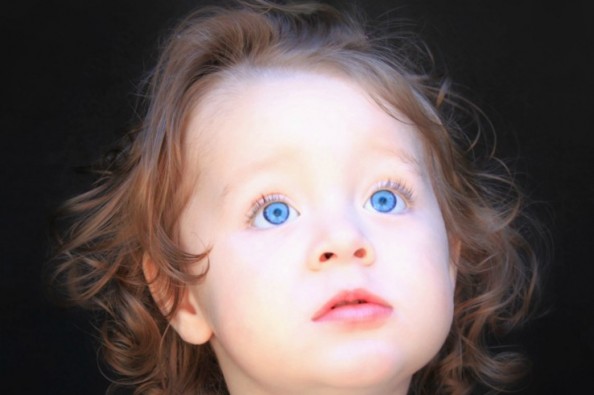 Up date on Kylie:
When the doctors got inside to perform surgery on Kylie the brain started swelling right away and Kylie had so much scar tissue they had to close her up and couldn't imbedded the device any deeper..
Even though brain surgery is no longer and option the good news is Kylie past her very first hearing test ever!!!! Kylie responded to sound but not voices so after looking at brain they think maybe scar tissue could be blocking the hearing and in a few weeks they will be turning up device.
God is still in control and showing us that he is ... Please continue to lift Little Kylie up in prayers .The family really appreciate all the prayers and they know she is a child of God and Kylie will be God mighty warrior for the kingdom when this trial is over because she will help others who have lost hope and she will restore it because her testimony.
2 Year old Kylie Hurst Can't Hear You! Or Speak to You! What is Her Only Option?

The doctors say, "The only option left for 2 year old Kylie is the brain stem implant".

"You have to bypass the area where there is no cochlear
nerve, and apply the electrodes directly to the brain stem,"
Kylie's single, working, mom has low income of only $1,400 a month:. Government Insurance provides no coverage for a brain stem implant for this beautiful 2 year old child!
Donations to help Kylie Hear You! and Speak to You!
Would be greatly appreciated!
Using a new type of hearing implant for children that is placed directly on the brain stem, doctors at UNC Hospitals have new ways to help children born into a silent world.








What is GoFundMe?

Fundraising made easy >>
CONTACT
LINK
POSTER
REPORT
Rosanna Garofalo
9 months ago
Keeping you in my prayers.
GEORGE MURPHY
9 months ago
David Lowrie
9 months ago
This donation is from my friends Jim and Kay Sanders in Monteagle.
Tiffanie Matlock
10 months ago
This donation is made on behalf of Aerotek, Inc. in Knoxville, TN
Lola Johnson
11 months ago