Jim Thompson Kidney Transplant Fund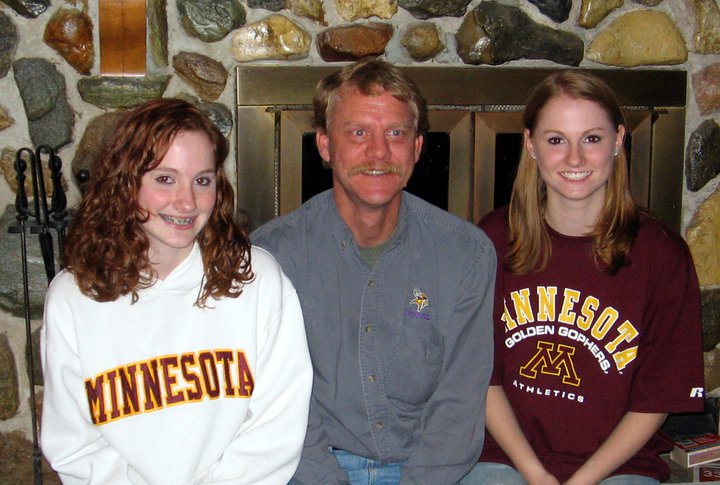 Sorry it's been awhile since I posted on here. Surgery went well and my sister Jan and I are doing good. I spent 3 weeks in the Twin Cities and made it home last week. I have regular blood test done (2-3 times a week for now).

I have begun to receive bills in the mail for all of this and am in need of some more donations to take care of them.

Any help would be appreciated.
Thank you.
Jim had a kidney transplant in 1998 and is in need of another one. Jim received the greatest gift from his oldest sister Jean back then. Jim is thankful that his younger sister Jan is also a match and will be receiving another great gift from a sister. Jim has had some health issues the last few years with his kidneys and has limited is ability to work. Jim could use fund to pay his medical bills and expenses.

Thank you.
What is GoFundMe?

Fundraising made easy >>
CONTACT
LINK
POSTER
REPORT
Barb Schmidt
18 months ago
You, Jan, and your entire family are in my thoughts and prayers. May God bless your return to good health and renewed strength in the days ahead so that you will be up and dancing on October 12th.
Jim, I still think about that fishing trip back in '79 from time to time. What a blast! Will be keeping you and Jan in my prayers.
Nancy Norman
19 months ago
Dick & I both hope all goes well with Jim's transplant and will continue to keep him and his family in our prayers and thoughts.
The Lemcke Families
20 months ago
Jim and Jan - praying that surgeries and recoveries go well. Harlan, Karen, Jeff, Anne, Marty, and Jennifer
Your family is in my thoughts.
Peggy Lister
21 months ago
God bless you and your family for the love and dedication that are so evident in all of you. Prayers to all for a successful surgery and full recovery and healing!
JoAnn Lambert
21 months ago
Praying for your fast recovery Jim. With love the Idaho Lambert's