1Du with one of the dogs at her shelter, currently in a highrise apartment block.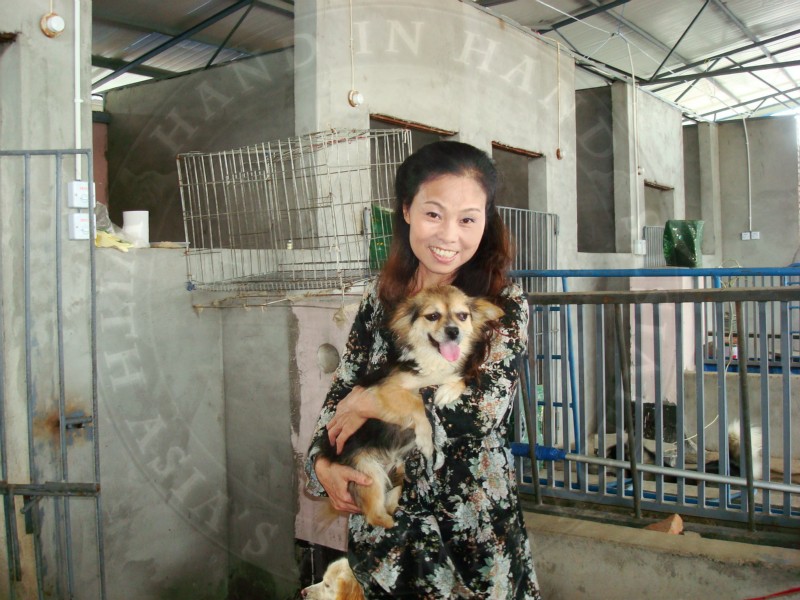 Du Yufeng is the founder of Bo Ai Animal Protection Centre in Guangyuan, Sichuan, China. She has closed down many slaughterhouses, restaurants and shops selling dog meat. She rescues dogs and cats from the meat trade and educates the public why eating these animals are bad for your health and why it is cruel to slaughter dogs in the way they are currently slaughtered. She has worked with the Guangyuan government to implement a TNVR (Trap Neuter Vaccinate Release)programme and successfully stopped the government from culling stray dogs, instead implementing the TNVR approach. Du is currently waiting to build a bigger shelter and Hand In Hand With Asia's Animal Activists are involved with raising money to help her with this. Du has already purchased the land for the new shelter and desperately needs funds to build the shelter and rescue more dogs. At present she has told us that she will be unable to rescue anymore animals because she doesn't have the space to keep them. At present she is keeping the dogs in a highrise apartment block, the neighbours are complaining of the noise of the dogs barking and the smell. Du needs help urgently before the authorities close the apartment block shelter down. Bigger dogs are bullying the smaller dogs so they cannot be together which means the smaller dogs are put into cages and only let out for a little while each day. Du desperately needs your help to build the bigger shelter so that all the dogs can be allowed out and be safe.
Dog already slaughtered, seized by Du, will receive a respectful burial.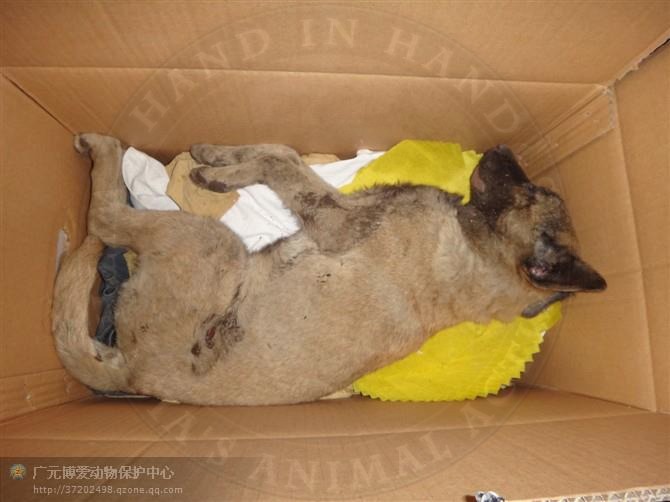 Dogs already slaughtered and butchered, seized by Du, will receive a respectful burial.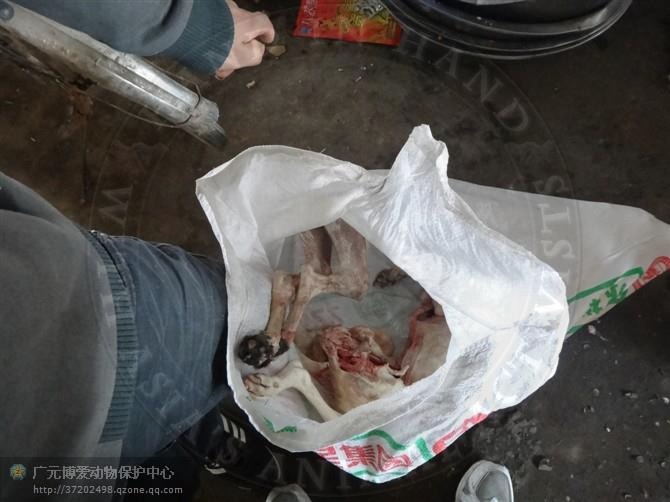 When Du is too late to rescue live dogs, she takes the bodies of dogs already slaughtered and/or butchered back home to give them a respectful burial.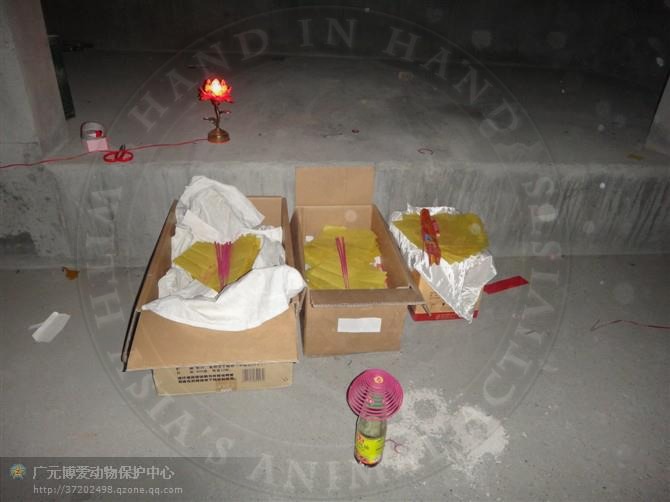 Please make a donation and be a part of helping dogs from the meat trade to get a second chance at life. Help Du realise her dream of a bigger shelter which will also have onsite veterinary facilities, sleeping quarters for volunteers to stay with sick animals, gardens for the public to bring their own dogs to relax, a pet cemetery so that bereaved owners can visit their beloved pets graves and an education centre so that conferences can be held on animal welfare.
All donations will be sent to Du at the end of June 2013 when she will send us photos to show you that she has received your donation.
TheYulin Dog Meat Festival will be held in a few weeks time (summer solstice in June) where thousands of dogs will suffer the most horrendous, barbaric, slow and painful death, but Du will be there, as she was last June, protesting and educating people why not to eat dog meat and why it is so cruel.
Click
HERE
to see the video of the protest:-
Du has been helping the animals affected by the earthquake in Ya'an by delivering and distributing food and vaccinating the dogs and cats to prevent the local government from implementing a mass cull because of disease.
Du with some of the 195 dogs that she rescued from slaughter in November 2011, Pengzhou.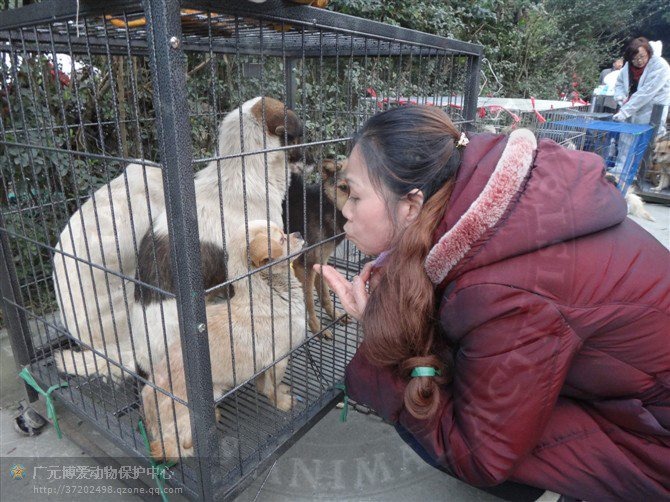 You can follow more of Du's rescues and news plus other news from China and Asia on our facebook page:-
https://www.facebook.com/handinhandwithasia?fref=ts
Website:-
http://handinhandwithasia.org/
Twitter:-
https://twitter.com/HandInHandAsia
Letter of entrustment plus English translation from Du to confirm that Hand In Hand With Asia's Animal Activists are raising money for her and that she is aware of it/us:-