Climate Reality Leadership Corps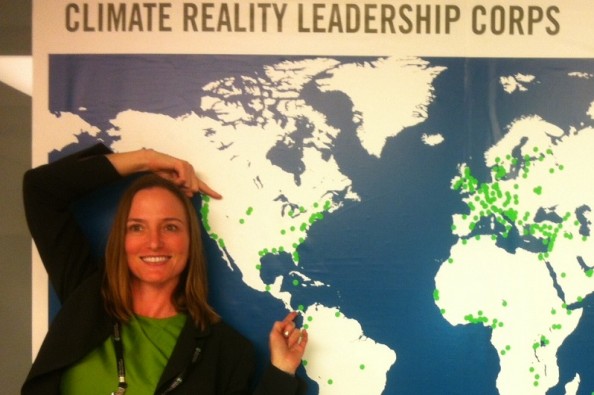 Raised: $970.00
Goal: $4,500.00
Created by
Gabriela Sosa
931 Friends
Contact
Embed
Created by Gabriela Sosa on May 10, 2013
I WAS SELECTED - it's trueLast month I participated as a volunteer in the Climate Reality Leadership Corps. with Chairman, former U.S. Vice President Al Gore in Istanbul, Turkey and in Citizens Climate Lobby in D.C.Many of you helped me get there but we never reached our fundraising goal. That's why I'm reaching out once again until my novel about the experience, Love in the Time of Taksim comes out.Thank you for being part of my Climate Reality Leadership Platoon & for sending me as your representative to these events.
The world needs us.
Recent Donations (48)
$970 raised by 48 people in 10 months.
$10.00
Anonymous
7 months ago
$20.00
Carolina Beuermann
7 months ago
$25.00
Laura Carranza
8 months ago
$15.00
Gayle Tuch
8 months ago
Congrats! I am a friend of Toki's and also applied for the Climate Reality Leadership Corp in Chicago. I haven't heard back as to whether I have been accepted. I hope that you made it to Istanbul (what a great place. I was there in 1985) and that you get a lot out of the training.
$20.00
Joshua Laytart
9 months ago
;)
$40.00
Anonymous
9 months ago
$20.00
Zara Lockshin
9 months ago
Congratulations and good luck!
$25.00
Laura Carranza
9 months ago
$35.00
Elisa Sosa
9 months ago
Congrats prima! Xx
$5.00
Anonymous
9 months ago
1-10 of 48 donations
Next