Brightman Family Homeless Relief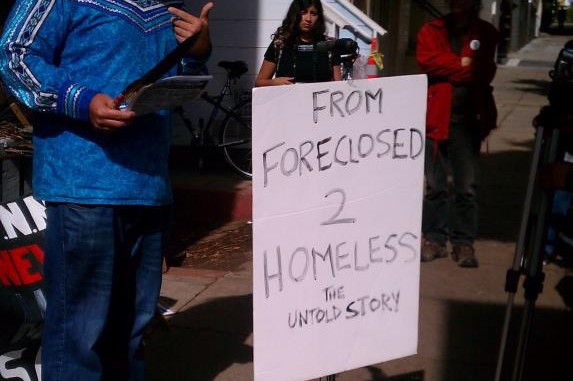 #‎PleaseSupporttheBrightmanFamilyHomelessReliefFund‬
‪#‎Homeless‬ & ‪#‎Broke‬
‪#‎PleaseShare‬
Dear friends and allies of United Native Americans.
I am informing Each of You Now that Our Family has been Evicted from Our Resident here in Sacramento, California.If you can help us Raise monies to Help pay to fix our for our two storage units and to help us with security deposit & first months Rent, & help in Locating Our ‪#‎Stolen‬ 2000 Honda CRV Silver/ Grey
Licence Number 5YRF827, it is all appreciated. If there is anything you can help with, please contact me. Wopila tanka.
Contribution needed for:
Storage Units Currently Need $400.00 Total.
Security Deposit & First Months Rent for New Facility $600 1st Months Rent $500.00 Security
If You have Any Recommendations or Suggestions, Please E-mail Me Back or Call me ASAP.
Contributions Large or Small can Be Made Directly into Our Bank Account at BANK OF THE WEST ACCOUNT NUMBER # 106012446 ‪#‎WesternUnion‬ or ‪#‎MoneyGram‬ ‪#‎SafewayGiftCards‬ ‪#‎WalmartGiftCards‬ can be mailed directly to:
165 22nd Street
Richmond, CA 94801
(510)672-7187
Sincerely,
Quanah Parker Brightman
#PleaseShare

Dear friends and allies of United Native Americans.

I am informing Each of You Now that Our Family has been Evicted from Our Resident here in Sacramento, California.
If you can help us Raise monies to Help pay to fix our for our two storage units and to help us with security deposit & first months Rent, it is all appreciated. If there is anything you can help with, please contact me. Wopila tanka.

Contribution needed for:

Storage Units Currently Need $142.00 Total.

Security Deposit & First Months Rent for New Facility $600 1st Months Rent $500.00 Security

If You have Any Recommendations or Suggestions, Please E-mail Me Back or Call me ASAP.

The Impact of your Contribution of $5 $10, $20 or $50 today will Make a Huge Difference.
Directly into Our Bank Account at
BANK OF THE WEST
ACCOUNT NUMBER # 106012446
#WesternUnion or #MoneyGram
#SafewayGiftCards #WalmartGiftCards is available.

Sincerely,

United Native Americans
(510)672-7187
What is GoFundMe?

Fundraising made easy >>
CONTACT
LINK
POSTER
REPORT
Gloria Hernandez
12 days ago
Wish I could give more
Quanah, I wish that I had more. Rev. Shumake owes me $200, maybe you can get it out of him and keep it for yourself. What are activist friends for if not to help one another stay in the fight?
Jason Abramovitz
13 days ago
David Rasmussen
18 days ago
I wish you all the best (I had the honor of meeting Lee 41 years ago in Steve McLemore's NAS 50 class at UCBerkeley)
Jeffrey Shurtleff
1 month ago
Last night at ANSWER...sorry they cut off your questions for Dennis. You have a lot to give, we're listening, we need your voice.. thanks again, jeffrey
Joy Johnson
1 month ago (Monthly Donation)
Jason Abramovitz
2 months ago
lenny foster
2 months ago
Alisa Staples
2 months ago
I don't know you personally but I appreciate all you do for us as a people. Thank you! Good luck, I hope this helps.