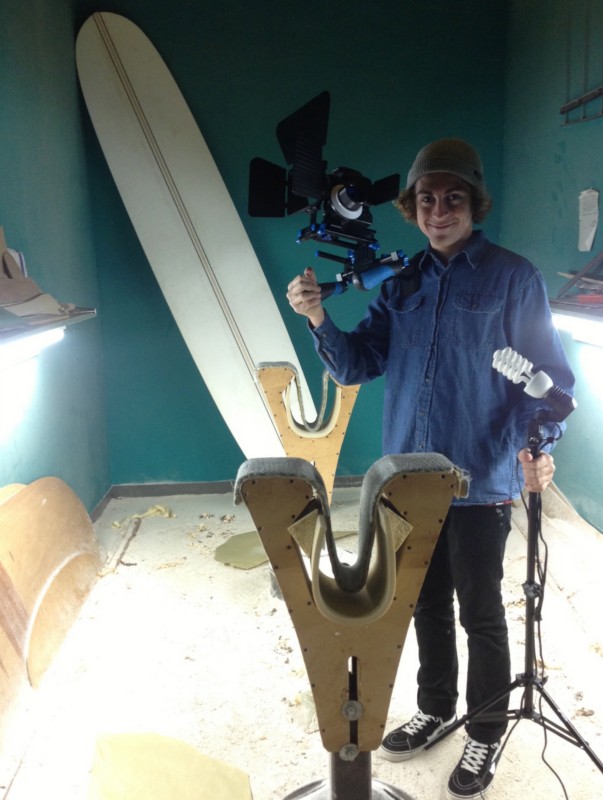 LONG STORY SHORT,
I need to upgrade my equipment. I'm a photographer/ cinematographer and I produce the best work that I can on the equipment I have, but I am trying to transition to a more professional level. I don't have the funds to upgrade my camera, so with your help I can hopefully reach that goal. Any contribution will be greatly appreciated. Now you can read the long story below if you're still interested.
My name is Grayson Hild, 18, from Venice California. I am an aspiring cinematographer. I've had a passion for film ever since I got my first camcorder for my tenth birthday. I used to make videos for school projects whenever I was given the opportunity, even offering to film and edit videos for other people's groups. I currently work a retail job, intern at CBS Digital, and I'm a full time student. Whenever I get a free second, I film and take pictures. I film surfing mostly but I love to change it up whenever I get a chance. I shoot mostly for friends and some small businesses and I even won best editing in the UHProductions anual film festival, but I'm looking to transcend to a much more professional level. I have done some work for a local surfboard company and it feels amazing. To know that someone values my work and actually requests that I do more work for them, it makes me feel like I have talent and potential. To see my video posted on other people's websites, to read that line, "filmed and edited by Grayson Hild," to watch the views stack up on my videos, these are the things I love about filmmaking.
My Dream
is to one day see my name scrolling across the big screen, to earn a credit in a big time feature film. Every day, I work hard to move a little closer to that dream, and with your contribution, you're helping me move a little closer too.
The video posted above is a sample of my work. You can go to my website
http://graysonhild.com/
to see my other videos and photographs. Below I have also attached some of my photos. I do most still photography on 35mm film and process it myself.
Thank you in advance for any donation you can give, and if you've made it this far, thank you for taking the time to read what I have to say. Thank you and God bless.
With much love,
Grayson
graysonhild.com